It's only one week now and the hardest week it's been,
To somehow make it through without you – I never thought I'd live.
The 1st day was hell and the 2nd even worse,
My mind on replay: your last minutes with no time to rehearse.
My guilt, your pain, the fear you must have felt,
How mommy couldn't "fix it" when you desperately needed help.
The 3rd day came and went, the 4th it slowly crawled,
To you… to God… your name out loud I called.
From nightmares to dreams – in and out of sleep I went,
Begging and pleading and all of the prayers I've sent.
Please be with me Mykal, let me know you're there,
12 years by my side, how can this be fair?
To survive so much and hold out for so long,
The questions just keep coming, where did I go wrong?
The 5th day brought peace – a great calmness I recall,
As I opened to your spirit, and found you after all.
A soul so pure, so true, like none on Earth I've known,
Blessed with your love, your teachings, so much you have shown.
You gave your last bit of strength to Jasmine, so she could carry on,
Such glorious beauty in your heart, singing your happy song.
Your eyes, how they twinkled and that smile I'll surely miss,
and your cold nosed ritual, every morning with a kiss.
The 6th day, I'm weary – just hoping that it's true,
it must be, you're here, for your light is shining through.
Your blanket I sleep with – as close to my heart it's held,
The pain burns so deeply and this I know you'll tell.
Your goal was my smile – to never wish a frown,
When it's there you worry, and fear you won't be found.
To reach me and comfort me – for this you'll be unable,
Your signs gone unseen – only visible when I'm stable.
The 7th day is here and so hard I try to grasp,
A reality without you physically – just one thing I must ask:
To God I pose the question, will you take care of my boy?
The answer I know: "Mykal's my angel – to take care of you my ploy!"
Godspeed Mykal! Carry on as the protector…
Love,
Mommy and your siblings – Jasmine, Elizabeth, Gimpy, & Buddie too!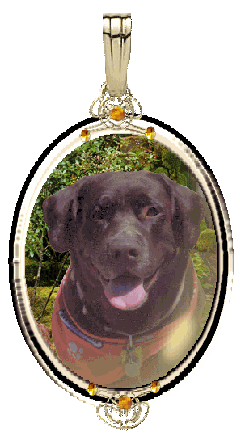 Ebbing tides of sorrow break,
Over those who will seek but ease.
The hearts and souls and minds that ache,
Waiting for the wind called peace.
The love that came from up above,
Was sent with them to us to teach.
Mission complete, took back his loves,
Now we wait for the wind of peace.
They brought His word to us to learn,
Now they fly on wings of iridescent hue,
A silverwolf was sent to me,
Who now flies with wings of blue.
So learn you well the word of love,
Even tho when gone you feel no ease.
When he takes them back above,
And leaves you searching for the wind called peace.
Written by:
©LoboWolf aka Don Dade
10/02/2003

We reached a fork on a quiet woodland path
One quiet afternoon on a beautiful rainbow filled day
I was unaware as we began our peaceful walk
We were on separate paths and each go a different way

Had I known this was to be our last walk together
As we shared a blissful morning and a cozy afternoon
Would I have planned for the day another way
Knowing that our journey together would end this soon?

But perhaps this is how it really needs to be
By not knowing it was a good day, free of pain
So I hold to the memories of our time together
And remember you until our paths will cross again.

And had I but known how the day would go
I could have prepared for what came my way,
But it would have clouded the time with sadness
And taken away from us one last perfect day.

(c) Candace

Love is on the way on the wings of angels
Feel the gentle brush of silver wings
Gently caressing your cheek
Heavenly voices singing
Calling out to you, golden voices
Pure true love of an angel
Heavenly images in the Rainbow
Love on the wings of angels
Feel it filling your heart
Touching your very being
Whispers of memories shared
Songs of what will always be
Glory in being one always
Gentle breezes carry your dreams
Of reunion on the tail of a balloon
Colours lighting up the sky with hope
Dreams that will be
Dream a dream of Angels
And they are there and you touch
Again with whispers of a promise
That will be, reunion.
Love is always on the Wings
Of the angels of the Rainbow.
Always and forever
Around you
©BarTendersBluesWolf~ June 22, 2006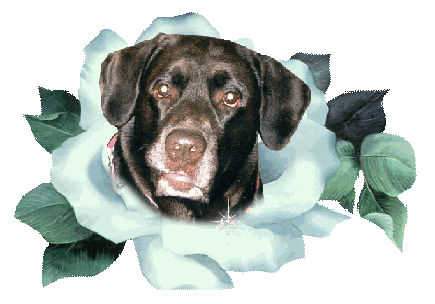 Help us help Labs in need...We need your clicks on igive.com! NO PURCHASE
NECESSARY!!:

or