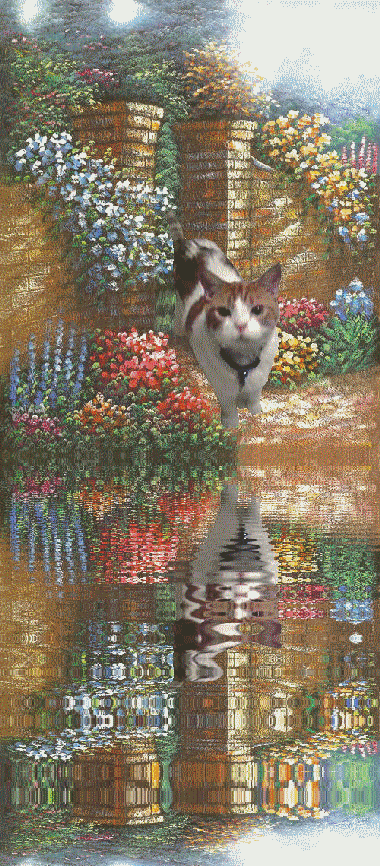 Back in the early 90's I took my dog Ralph to the vet.
When I got there I saw this cat they had up for
adoption. I hadn't really been a cat person, but there
was something about him that I couldn't stop
thinking about. After I got home and still kept
thinking about him, I decided that I couldn't leave him
there. I called the vet & told them I wanted him. That
cat was Sparky. He's been part of the family ever since.
Sparky was the most social cat you would ever meet. He
welcomed every visitor that ever came into the
house. Our vet even said that he was a very loving cat.
In October, 2006, we found that Sparky had an
aggressive cancerous mass in his belly. We lost him on
11/9/06. Our hearts are broken.
We know that Sparky is now happy, healthy and no longer
in pain. He is at the Rainbow Bridge playing and
having all the treats his little heart desires.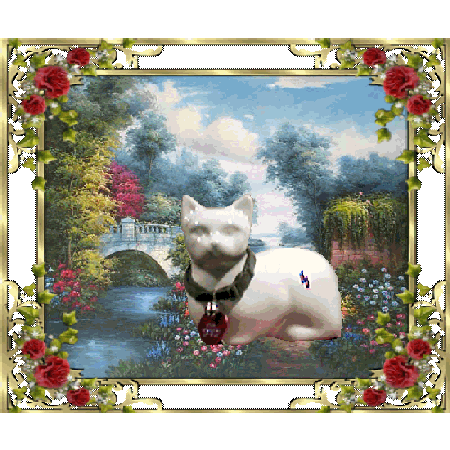 When you look into the summer
sky I am there. When you look into
the eyes of a true friend I am there.
When you hear a song that touches
your heart it is I. When you feel the
sun on your face it is a millon kisses
from me. When someone calls you
friend it is me saying those words to you.
Look into the night sky and see
the stars twinkle back at you it is a
message from me saying find joy, I
want you to be happy and find laughter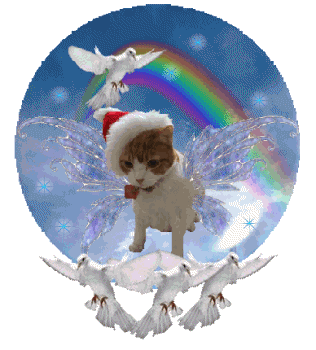 in your life. When you give to others
you are giving to me and I am there.
Let other's touch your heart because
I am reaching out to you through them.
When you let someone in you will
see the joy of love and be forever
with me. Love never ends.
Here I am
©J.C. Stewart~BarTendersBluesWolf~
March 20, 2005~

In the quiet corners of my life I feel you
Always hovering - always near
There, but not there, just out of my view
A comfortable companion

I've noticed you for a while and wondered
were you cause for fear or hope
I've wondered if my thoughts were heard
Or if you were aware of me at all

Are you my memories lingering to haunt me
with wishes I cannot make true
Are you Time standing there just to taunt me
Echoes of the past and the future

With the passage of time as I begin to heal
and memories become warm and sweet
I realize that you are my lost one's love I feel
Bidding me hope as they watch over me.

In the quiet corners of my life I feel you
Always hovering - always near
There, but not there, just out of my view
A comfortable companion
Loving, watching, caring.

© Candace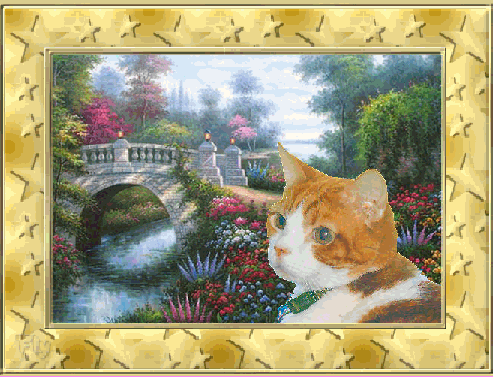 Music~*~Tracy Byrd~*~Keeper Of The Stars