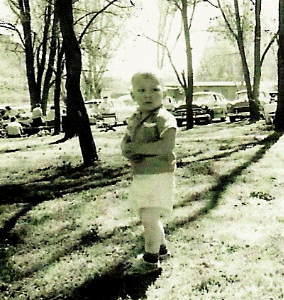 If I must go and leave you behind in the darkness,
Just know that my heart will vibrate with love for you;
And if you look in the far off mist you will see me as
The protector I have always been, standing tall.
I wait for the time we will be joined together again,
In the love we had before I passed to the other side.
If you need me just send a message on the rustling
Wind and envision my face in the clouds and my arms
Reaching out. I will always be there for you!
Until we meet again.

Nashoba Baleli aka ©Mack McGee

May the love and life force in the great silver web
wrap around all and offer her strength to heal and preserve them.
May each soul in it's own time know a gentle crossing – in the arms of angels
surrounded only by love - and may those of us left behind find peace
With Love From ~Ghatten Wolf~


We can only say we love you
There is no way to even start
To lessen the pain you are feeling
And to mend your broken heart
But we can all gather round
And hold each others' hands
To show our love in unity
And say that we understand
As you are here for us
We will be here for you
In happy times when you smile
And sad ones when you are blue
When you are able to smile
We will be here to see
Because we are always with you
We are your loving family
© CareWolf aka Carol aka Nashoba Ahalaia
April 6, 2006


Each Silver Tear Glows With Memories
Reflects The Love In My Heart
Healing Of The Heart and Soul
A Bond of Silver Light
Silver Is The Colour Of Joy
Reflects All The Colours Of The Rainbow
Adding The warmth Of Forever
Silver Tears That I Let Fall
For All To See
My Memories Of You Glow In Each One
Silver Healing Tears
Heart Of My Heart
Soul Of My Soul
I Cry For Joy
That You Are Always Near
Always Part Of Me
As I Am Of You
Silver Tears That Bind Us
Forever

©~*~J.C. Stewart~*~BarTendersBluesWolf~*~
~*~August 16, 2005.~*~


I stand here in the midst of a raging storm – alone, small, afraid
And I feel lost for it is a storm I fear no one else can even see
It is deafening in its silence, it darkens even the brightest day
It is a private storm that I alone face, raging here inside of me

I stumble through the darkness I know no one else can see
I search for some small light while drowning in the darkness
I fight the harsh winds that lash at me, feeling weary and sore
And I know that no one else can see or hear my distress

Then I see a small light, perhaps an end to the storm within
And I struggle to reach toward a shining beacon of light
Tiring, giving in, I am engulfed by the waters of dispair
Drifting ever deeper seeing no way I can ever hope to fight

I feel a firm grasp take hold of my hand, pulling me onward
Afraid, I fight, struggling against an unseen force to pull free
Then a soothing voice calls out to me, you are never alone
And suddenly I find I am in the light, loving arms around me

© Candace 4/7/06


Words can never tell you but we know the pain you are going through
Simple words aren't enough to show the depth of our love
So we hold you close in our hearts and stand beside you
As we look with you toward the stars above
When we loose one we love so dearly
Our hearts beome as one and the grief we understand
The love we feel for you we show so clearly
As we walk together hand in hand
Time on this earth is not always what we wanted it to be.
Sad moments spent all alone looking for the way to go
Then one day we walk into the light and so clearly see.
What we wondered all our lives and so wanted to know
Life here is but a stepping stone along the way to peace above
A brief encounter with ones who will hold us near forever and one day
When we are called home only then will we understand everlasting love
Those left behind must be strong to send ones they love so deeply, freely on their way
So let the one you love go in peace with no need for regret
No longing to return to comfort the sad lonely hearts they left behind
Knowing we hold them in our hearts and never will forget
And that they will be with us in memories gentle on our mind
©~ Kathy Hayes aka AurichWolf aka Katie~April 9 2006~


God looked around His garden
And He found an empty place.
And then He looked down
upon the earth,
And saw your tired face.
He put His arms around you,
And lifted you to rest.
God's garden must be beautiful,
He always takes the best.
He knew that you were suffering,
He knew you were in pain,
He knew that you would never
Get well on earth again.
He saw the road was getting rough,
And the hills were hard to climb,
So He closed your weary eyelids,
And whispered "Peace be thine."
It broke our hearts to lose you.
But you didn't go alone,
For part of us went with you,
The day God called you home.

~author unknown~


HEAR THE RUMBLE OF THE THUNDER, SEE THE LIGHTNING IN THE SKY,
THE GENTLE RAINS THAT SPEAK OF THINGS, UN-MENTIONED.
THE FLAMES OF THE FIRE, THAT I DO TEND,
AS I SIT HERE AND LISTEN TO, WHISPERS ON THE WIND.
I OFTEN THINK ABOUT YOU, AND THINGS THAT MIGHT HAVE BEEN,
I SEEM TO HEAR YOU CALLING ME, THROUGH WHISPERS ON THE WIND
I WATCH THE BLUE RIVER, DISAPPEAR AROUND THE BEND,
THE WATER SEEMS TO SING TO ME, BUT IT'S THE WHISPERING OF THE WIND.
IN THE SKY, ABOVE THE CLOUDS, THE MOON DOES BRIGHTLY GLOW,
IT SENDS A THOUGHT ON RAYS OF GOLD, TO GENTLY TOUCH MY SOUL.
AS THE MESSAGE REACHES OUT TO ME, I FEEL THE BREEZE AGAIN,
THE SECRET THOUGHT I SEEM TO HEAR, MUST BE THE WHISPERING OF THE WIND.
STANDING HERE ALL ALONE, BY THE RIVER AT THE BEND,
I LONG TO HEAR JUST ONE MORE TIME, THOSE WHISPERS ON THE WIND.
IF ONLY JUST, ONE MORE TIME, THOSE WHISPERS ON THE WIND.
Written, copywrited and published
by: Uncle Don & Aunt Linda.