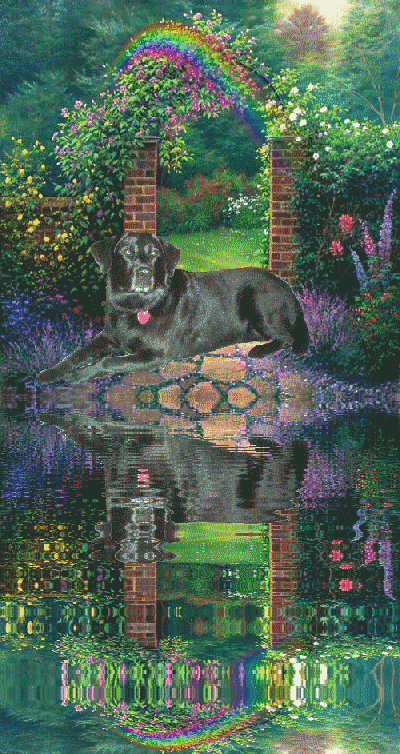 My husband and 22-month old daughter, Scott and Jacqie, took Sedona to the vet last Friday because she was losing so much weight and not interested in eating. She had inherited some type of cancer. She was 62lbs in September at her annual exam, and everything seemed perfect. She dropped to 49lbs by the end of November and was severely dehydrated because she was throwing up more liquid and food than she could take in. She wasn't even interested in eating towards the end, probably because of the cancer in her stomach. It is hard to believe that she was just swimming in our retention pond last month. The vet gave her back to us for the weekend with bags of fluid so we could give her daily IV shots to get her by for a couple days until her scheduled euthanization on Tuesday. It progressively got worse and by Monday morning she was barely hanging on, so I took her to the vet and had her put to sleep. It was the saddest day I have had in a long time! I never knew that I could love and miss an animal so much. She really was a part of my life and family. She was an excellent dog and Frisbee player too! I will miss her immensely, especially until the hurt subsides. She was only 8 years old. I hope animals go to heaven so I can see her again some day. I guess I'll just have to wait and see. :-)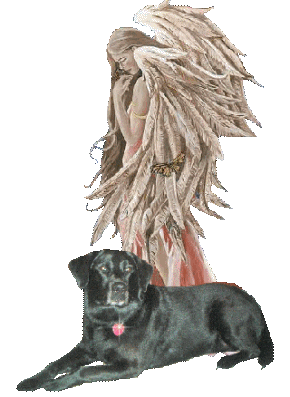 Ebbing tides of sorrow break,
Over those who will seek but ease.
The hearts and souls and minds that ache,
Waiting for the wind called peace.
The love that came from up above,
Was sent with them to us to teach.
Mission complete, took back his loves,
Now we wait for the wind of peace.
They brought His word to us to learn,
Now they fly on wings of iridescent hue,
A silverwolf was sent to me,
Who now flies with wings of blue.
So learn you well the word of love,
Even tho when gone you feel no ease.
When he takes them back above,
And leaves you searching for the wind called peace.
Written by:
© LoboWolf aka Don Dade
10/02/2003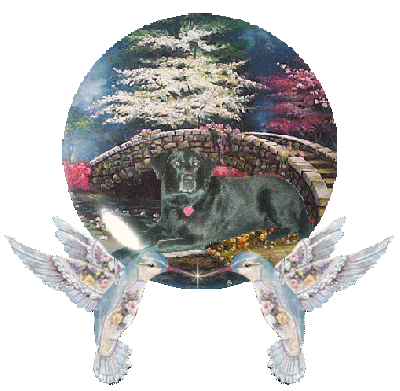 Have you ever listened to the whispers
of a teardrop shed in remembrance?
Memories of moments spent together
glistening in the sound of a teardrop.
So many emotions in one single tear.

Listen closely to a single teardrop as
it does fall from the eyes of love.
Listen with your heart to it's message
Speaking of times spent side by side
in the sunshine of a summer day.
Dancing in the rain bringing coolness
to a thirsty land.

The knowledge in a tear that love
is always near. One who has
always been there in spirit is only
a heart beat away. Gentle caring
heart given unconditionally. Giving
all, nothing held back

The memories in a tear of acceptance
for who you are. Seeing all the colours
sparkling in one silver drop

Gentle soothing music in the sound of
a teardrop. Let it's melody ease your heart.
Let it's loving memories bring peace
to a grieving soul. The reflections of a
loved one always near engraved on it's
silver beauty.
Always
©J.C. Stewart aka
BarTendersBluesWolf
2007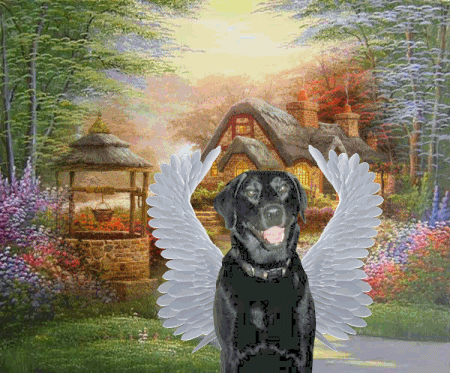 One day as I traveled along my life's path
Three women weaving I happened to see
And I stopped to rest and to watch for a while
As they worked on an intricate tapestry.

As I watched and they wove I began to see
The color of each thread shift and change
And the pattern would alter with the color shift
And the tapestry grew and expanded it's range.

I continued to watch as they continued to weave
And I saw periodically one a thread would snip
And a small hole would form in the tapestry
And the pattern at that point alter and shift.

But others would take up each thread as snipped
And weave it into a new tapestry
No thread seemed lost for even a moment
The flow to the looms seemed as smooth as can be.

Then one of the three smiled up at me
Sad eyes that seemed tired with age
And without a word she explained the threads
And the intricate tapestry they made.

"Threads cut shorter a short life or child
Longer threads those of ones older
Bright tones for happy moments in life
Dark tones for times sadder and colder"

And I watched the two looms and their tapestries
Amazed both from the same threads were woven
The first intricate patterned in dark and light
The second flawless with beauty unspoken

As a single tear fell she again spoke to me
"We ,the Fates, weave for all time the tapestry of life
We weave with life's threads, the long and the short
Our patterns colored by joy, pain, and strife."

"The others are angels who lift up each cut thread
To add to their loom with love oh so gently
Then they weave with colors so perfect and lovely
For their tapestry is the perfect eternity.

©Candace
No life is ever truly lost – its course is only altered to travel a distant shore.



I am in the memories that dance upon your soul
Bringing back to you the love that came from
up above. A love that has never left you.
Gentle raindrops falling upon your face
bringing healing. My touch reaches out to
you as they gently flow.
I know are times you look for me, in the
places we once walked side by side.
I hear the sighs coming from your heart
when you don't see me. Just because
you don't see me doesn't mean i am
not there. Because there is not a step that
you take that I don't take it with you.
There are times you listen for my voice
in the winds. Listen carefully and you will hear
me whisper, I am in the love that came
from up above. To warm your heart.
Our forms may change, but the love
we share remains. Growing stronger
with each new day. Glowing with the beauty
of a sunrise.
Remember for me that love is given
in a heart beat and is
always.
©J.C. Stewart
BlueBonnetWolf
2007