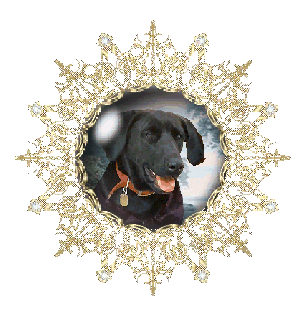 ;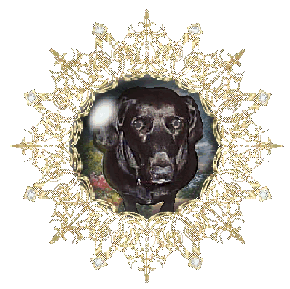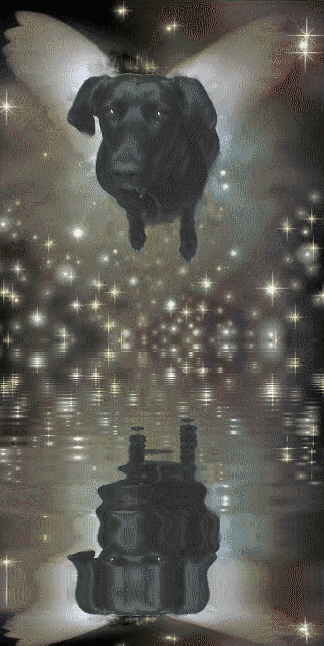 Molly was born on the first day of Spring, 1997, March
21. She came from a big family that included one blind
puppy. Molly's mom was 13 when she had the litter.
Molly took care of that blind puppy during her weeks
at home with her mom. She showed him the way around,
and where things were, so he could maneuver on his
own. Even when first born, Molly was special. A
miracle girl. Giving life, giving a better life, to
others. That's how my girl started life, and started
showing me the best that life has to offer...
I miss you so much, my girl. You fought the cancer
that the doctors said would take you away in two
months. You fought for four years. You were
beautiful -- so shiny! -- and healthy, and amazed all
of the people you met! I don't know how to go on,
each day, without you. I know that I must, for you
taught me that. I just don't know how. My heart is
broken into a million pieces...
Molly would wait for me every day to come home from
work -- my daughter once told me that she knew, about
15 minutes before I arrived home, that I would be
coming -- that Molly knew. She would jump up and get
ready by the door. Her happy face was always there
waiting for me, to tell me how much I was worth
loving. Toward the last months, I would come to my
front door, which has a stained glass piece in it, and
look first to see if Molly was there -- my heart would
always stop. "Is Molly there?" I thought one day,
I'd come home and she'd be gone... but, she was
always there -- even on the last day, she was there,
waiting for me, telling me that I was worth loving.
Always.
The hardest thing I have to do is to live without
Molly. To learn the things she taught me, and to use
them. But to live them without her next to me each
step of the way. I don't know how to do that yet. I
know she's here, right here, in spirit, but I miss her
huge physical presence so very much. She was a
miracle and a dog worth knowing and worth loving with
every piece of my heart.

When great trees fall,
rocks on distant hills shudder, lions hunker down
in tall grasses,
and even elephants
lumber after safety.
When great trees fall
in forests,
small things recoil into silence,
their senses
eroded beyond fear.
When great souls die,
the air around us becomes
light, rare, sterile.
We breathe briefly.
our eyes, briefly,
see with
a hurtful clarity.
Our memory, suddenly sharpened,
examines,
gnaws on kind words
unsaid,
promised walks
never taken.
Great souls die and
our reality, bound to
them, takes leave of us.
Our souls,
dependent upon their
nuture,
now shrink, wizened.
Our minds, formed
and informed by their
radiance,
fall away.
We are not so much maddened
as reduced to the unutterable ignorance
of dark, cold
caves.
And when great souls die,
after a period peace blooms,
slowly and always
irregularly. Spaces fill
with a kind of soothing electric vibration.
Our senses, restored, never
to be the same, whisper to us,
They existed. They existed.
We can be. Be and be
better. For they existed.
by Maya Angelou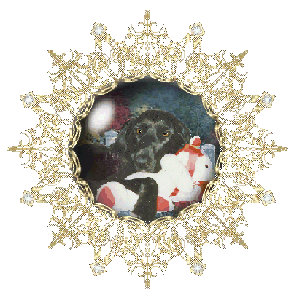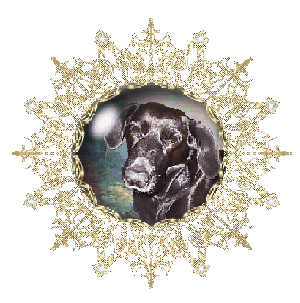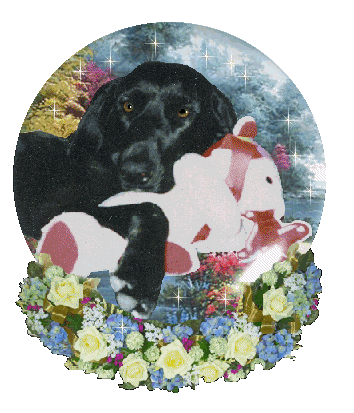 Make Someone Happy
By Jimmy Durante