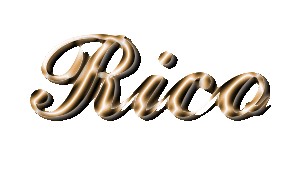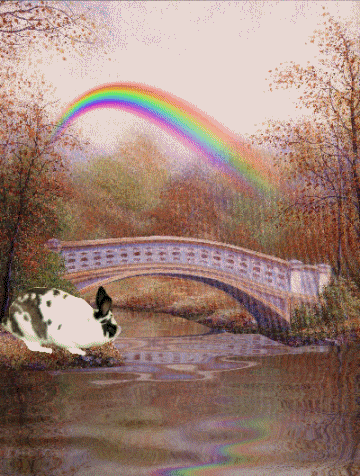 You were an awesome bunny. You were quite
a rebel (in a good way). I am truly
sorry if I have ever neglected your needs. I am
sorry that I couldn't give you more. I
wish I could have given you more. You are
in a much better place. I hope you
enjoy heaven. Rico, I hope you don't miss us
too much, my little king of the backyard. I
will need to get used to the fact that you
won't be here anymore, but I'll try not to
be too sad. Good bye for now. You will
always remain in my thoughts and in my
heart. I will miss your soft fur and your
silky ears and the way you used to run
and jump in a half circle the backyard.
You will always be the King of The Backyard.
Until we meet again, Rico. Don't you change a
bit . I love you just the way you are. You
are truly missed. Have fun in
Heaven, and watch over us.
Your Family,
Yvonne, Mom, Dad, Kevin, and of course,
Oddball, (the dog)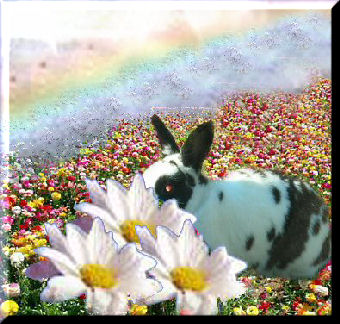 Ebbing tides of sorrow break,
Over those who will seek but ease.
The hearts and souls and minds that ache,
Waiting for the wind called peace.
The love that came from up above,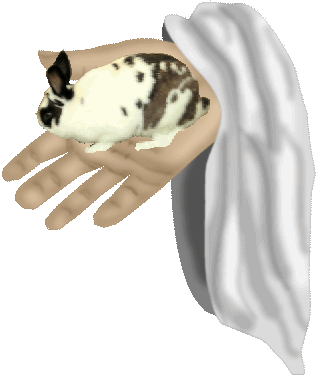 Was sent with them to us to teach.
Mission complete, took back his loves,
Now we wait for the wind of peace.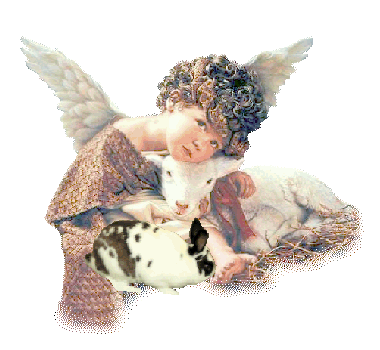 They brought His word to us to learn,
Now they fly on wings of iridescent hue,
A silverwolf was sent to me,
Who now flies with wings of blue.
So learn you well the word of love,
Even tho when gone you feel no ease.
When he takes them back above,
And leaves you searching for the wind called peace.
Written by:
©LoboWolf aka Don Dade 10/02/2003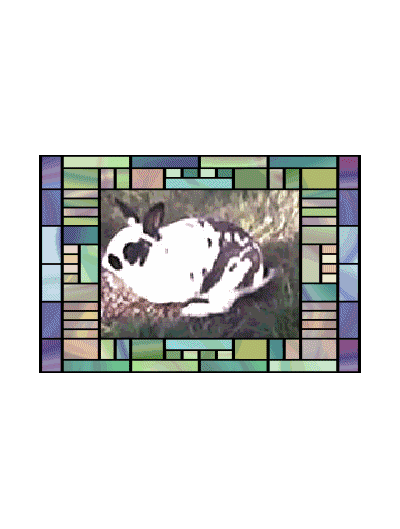 Gentle Flight
On Velvet Butterfly Wings
Love Gliding From The Bridge
Colours Warm With Peace
Landing On your Hand
Gentle Touches
Saying Hello
Here I Am
Your Rico
Feel The Breeze
Upon Your Check
Kisses From Me
Forever Your's
Forever Near
On The Dance
Of The Butterfly
I Send You My Heart
Love You Always And Forever
©BarTendersBluesWolf~January 5, 2006.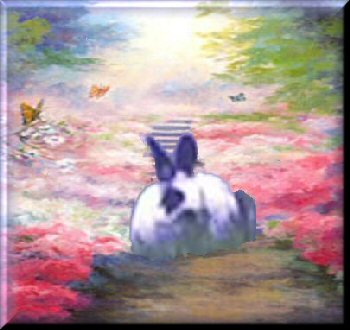 I look into eyes time has gentled with love
and I feel a heart I want always to be near
I hear the winds whisper of times yet to be
and I listen to a voice I want always to hear

but I feel too a bond that will never be broken
and I hear the wind whisper softly it will be
even when we are apart we are connected still
by a love that will stand the test of all eternity

though you have traveled on and I yet remain
I still feel your touch on my heart and my soul
and I feel your love soft and warm around me
and I know that what we have will never die

(c) Candace 2/1/06

Music~*~The Beatles~*~My Life