Loki was a shelter rescue.
We adopted him 6 wks after I lost Cookie.
A polydactal kitty, with a heart
way too big for his lil body.
He loved the ferrets and we affectionatly
called him "spider kitty" cause he clung to every
piece of the furniture sideways.
In his short life with us,
just 7 months time, he knew a family,
he knew love.
Cookie, my sweet baby.
Cookie came into my life when
I was 12 years old as
a very skittish 8 week old kitten.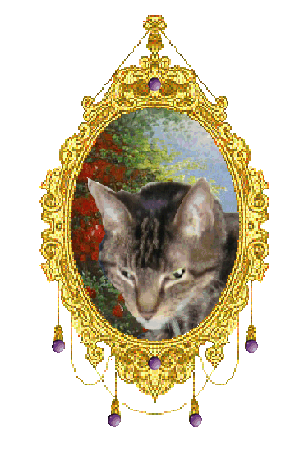 Terrified her whole life of people
except for me.She lulled
me to sleep nightly with her harley
davidson purr atop my head on the
pillow.She saw me through
some of the roughest times
in my life and made it with me
through my wedding.I feel that
when she knew I was being taken
care of by my husband that her job
here was done. After 16
years of love, she left me
the same way she came into my life,
in my arms with a soft
meow and a purr.
Chuck, was my mother in law's baby
that we inherited when she past away in 2001.
Although my husband has been with
Chuck, who was more like a brother
to him,for the past 13 years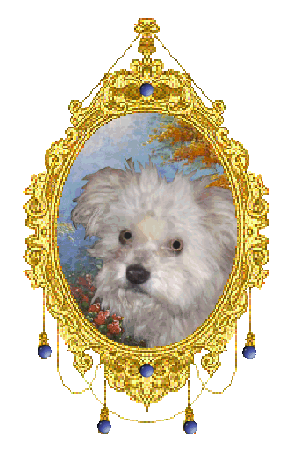 and I with him for the past 5 years.
His loss we knew was coming.
At 17 years old, he was
slowing down, still very spry,
but we saw he was getting tired.
The look of longing for
his mom was getting stronger
in his eyes everyday.A
pampered pup his time with
us, to make up for the abusive treatment
he had received the first 4 years
of his life. His favorite toys
were his cage mate Ginger
and his teletubbie doll.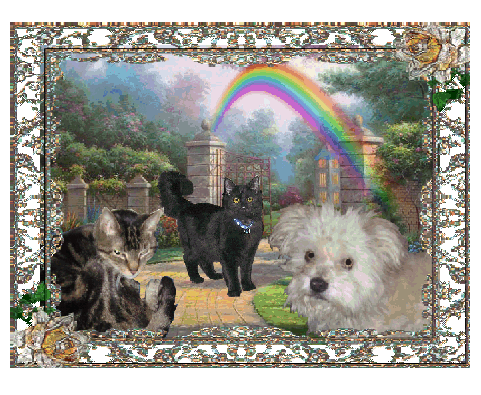 Time has past,
Yet still you weep,
Tears from a broken heart,
A hurt I cannot heal.
In a star filled sky,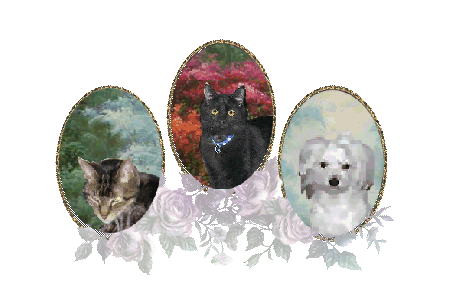 I watch over you, Your nightly vigil of words
you speak to me,
I hear you, I see you.
I am still here,
At night while you dream,
Soft purrs and kisses shall you feel,
In my hopes to ease your pain.
Every tear that falls,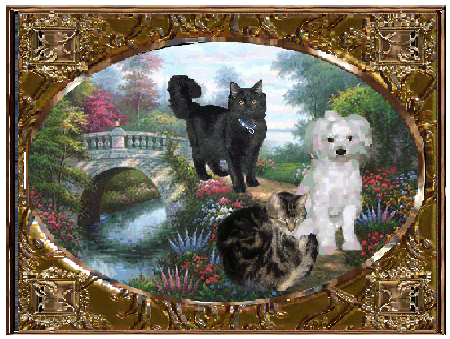 Every cry in the night,
I feel with all I still am,
My comfort comes to you as you rest.
I see you look to the clouds,
I hear you speak in the rain,
I know you sense me there,
By the contented smiles I glimpse.
Take peace in knowing,
For the years you protected me,
It is I now who protects your heart,
As I now watch over you.
Written by S. Zobel aka NobleWolf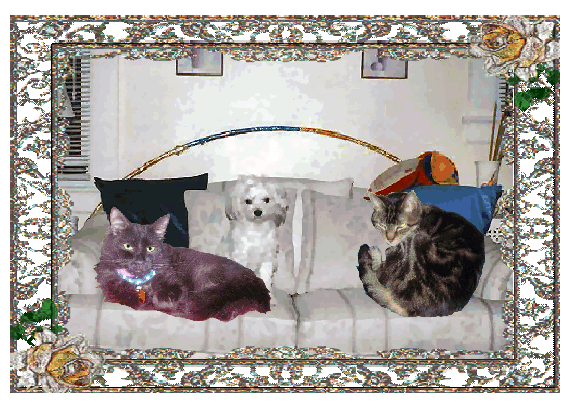 Music~*~Bobby Helms~*~You Are My Special Angel