When tomorrow starts without me,
And I'm not there to see;
The sun will rise and find your eyes
All filled with tears for me.
I wish so much you wouldn't cry
The way you did today,
Remembering how I'd lay my head
In your lap that special way.
I know how much you love me,
As much as I love you,
And each time that you think of me,
know I miss you too.
But when tomorrow starts without me.
Please try to understand,
That an angel came and called my name
And petted me with her hand.
She said my place was ready,
In Heaven far above,
And that I'd have to leave behind
All those I dearly love.
But, as I turned to heel away,
A tear fell from my eye,
For all my life I never thought
That I would have to die.
I had so much to live for,
So many sits and downs to do,
It seemed almost impossible,
That I was leaving you.
I thought about our lives together,
I know you must be sad,
I thought of all the love we shared,
And all the fun we had.
by © David M. Romano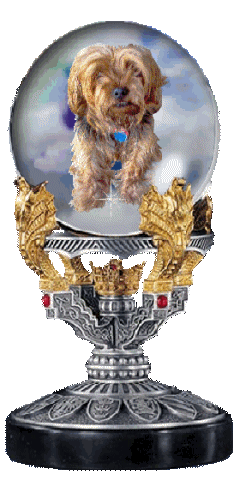 Love is on the way on the wings of angels
Feel the gentle brush of silver wings
Gently caressing your cheek
Heavenly voices singing
Calling out to you, golden voices
Pure true love of an angel
Heavenly images in the Rainbow
Love on the wings of angels
Feel it filling your heart
Touching your very being
Whispers of memories shared
Songs of what will always be
Glory in being one always
Gentle breezes carry your dreams
Of reunion on the tail of a balloon
Colours lighting up the sky with hope
Dreams that will be
Dream a dream of Angels
And they are there and you touch
Again with whispers of a promise
That will be, reunion.
Love is always on the Wings
Of the angels of the Rainbow.
Always and forever
Around you
©BartendersBluesWolf aka J.C. Stewart
June 22, 2006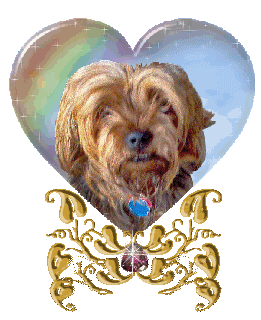 This pagework is the sole ownership of petsupports.com and cannot be used without permission of said owner.
If we have used something owned by someone else, please inform and we will give due credit or remove.