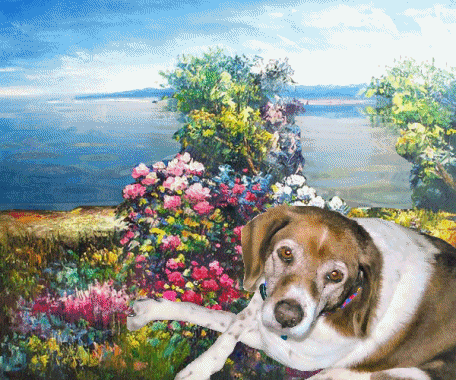 When I think about you and the times we enjoyed together, it is
really too overwhelming and special to put into words. It
has been almost a whole year since the last time I snuggled
your warm, soft body next to mine. A whole
year... but not a day goes by that I do not think of you and
remember times we have shared. Many times, I know you are
near. Other times, I know you are off having fun,
running, playing, and certainly eating. I hope that you are eating
lots of sweet potatoes and chicken and all your
favorites. While you were here with me, you used to love to
watch the Cartoon Network and ESPN, and sometimes even
Court shows. I hope there is cable tv where you are. I sure miss
doing yoga with you. You were always better at the
Downward Dog than I was. You used to pretend that you
were annoyed when I would sing and dance for you the
"Hello, My baby" song, "You are my Sunshine" and
"Tomorrow" from Annie. I know you secretly loved it though. I
remember when I was still a kid, how it was the coolest
thing when you learned how to "give 5" with your paw. We
used to make you do it all the time... and how when you
would come in from being outside, you would run back
and forth in the family room over and over and over again
while we would all laugh and clap for you. As you got
older, and couldn't move around easily, you still had your
"puppy" moments where you would chase butterflies
outside while we held up your hips. Or when you could
barely walk, and you somehow managed to get yourself over to
the end table to tear apart my grad school application that
I had sent away for. Jonny and I will never forget when
you stood up out of the blue and walked over to your
big bag of food and tore a hole in it from the bottom and
started eating all the food spilling out. We laughed so
hard... but then we had to clean it up... but it was well
worth it, just to see you walk and have fun. My favorite
sound in the world still is the sound you used to
make when you would drink your water, and also how your ears
would flop up and down like a little puppy. So so cute.
You used to love the snow. I sure hope it snows
where you are, so that you can eat it and play with it. Some song
lyrics that I would sing to you, I still sing to you
sometimes, "How could anyone ever tell you, you were anything
less than beautiful? How could anyone ever tell you, you
were less than whole? How could anyone fail to notice that
your loving is a miracle? How deeply you're connected
to my soul."
I love you very much, my Brownie girl.
Love, your big sister, Diana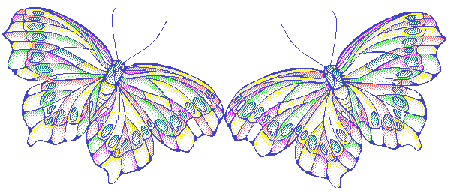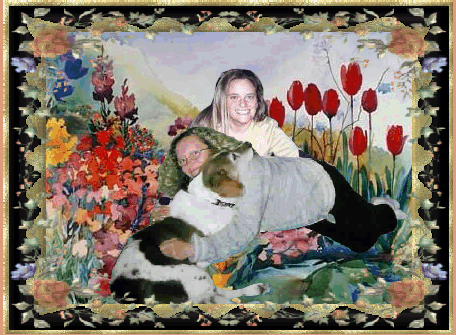 Ebbing tides of sorrow break,
Over those who will seek but ease.
The hearts and souls and minds that ache,
Waiting for the wind called peace.
The love that came from up above,
Was sent with them to us to teach.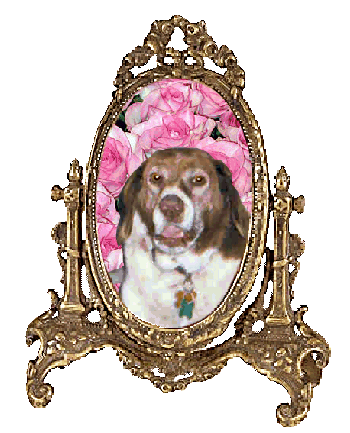 Mission complete, took back his loves,
Now we wait for the wind of peace.
They brought His word to us to learn,
Now they fly on wings of iridescent hue,
A silverwolf was sent to me,
Who now flies with wings of blue.
So learn you well the word of love,
Even tho when gone you feel no ease.
When he takes them back above,
And leaves you searching for the wind called peace.
Written by:
LoboWolf aka Don Dade 10/02/2003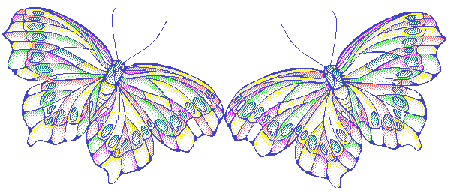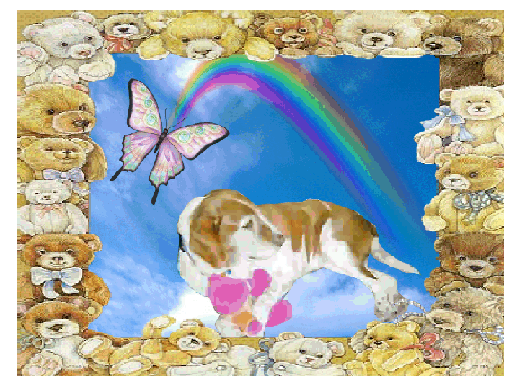 In my dreams I see your eyes
glowing with love and feel you near
I see you in the clouds running free and racing the wind.
In the mirror of my heart I see your eyes
looking back at me with all the love
I feel for you. I hear you whisper of the
sweet memories that I hold dear
In my dreams you send the colours of the
rainbow, so I can see you are happy and near
I still see in your eyes the person you
know I could be and each step I take
I try to be that person. Eyes of love glowing in
the night bringing peace of heart and healing.
You are the center of my heart and I feel your
gentle touches as you ask me to find peace
Until that day of reunion feel my
kisses sent to you on the warmth of the sun
My hugs in the colours of the rainbow.
My heart whispers till we meet again,
Love for you always
© J.C. Stewart~~BarTendersBluesWolf~~February 23, 2006.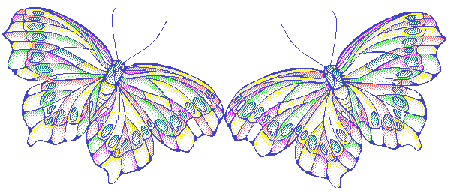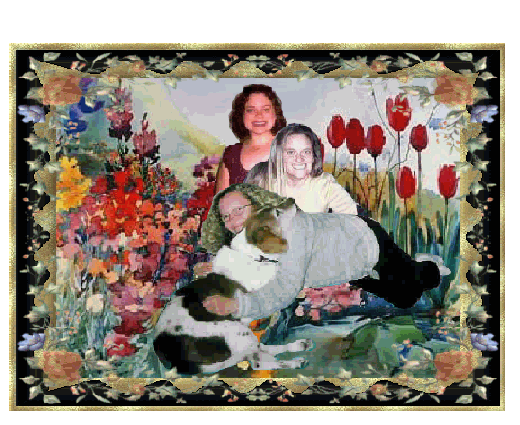 Music~*~Celine Dion~*~Fly