I lost my beloved "AWOL" a boxer, brindle in color,
on January 19, 2007. To the dreaded disease cancer
seems like I just lost him yesterday, and it is too
hard to bear at times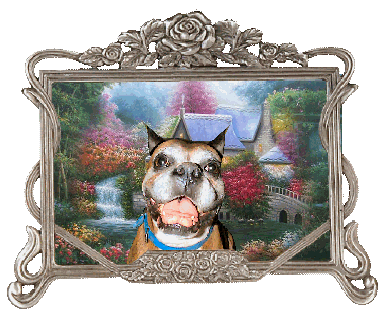 Awol, was my sunshine, he was a wonderful little man, as I called
him. And he was but a handsome gent as well. He was 10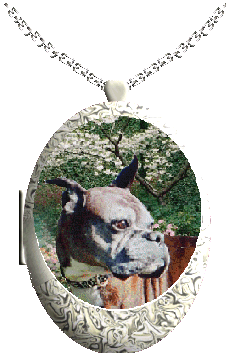 years old, and was a pure joy to be with. He was
my rock, he lived inside always and slept right next to me for his
short life. He did think he was human and I did as well. A
member of the family. He understood every word I said to
him. He was a very puppy like baby boy, he never lost his
spunk, until the very last day, and he let me know. He loved
his toys and he loved people. He was my protecter,
which he was not trained to do, but he made me feel so safe.
He was so noble and proud. I loved his stance.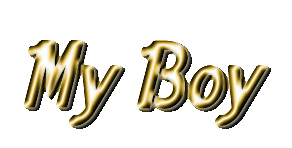 Always in my heart, always in my thoughts
Your sweet smile warms my dreams
I feel you near in the dawn of a new day
I see your eyes shinning back in the eyes of a friend
I feel your touch in a warm hug
You come to me in many ways
In the sun that warms my soul
In the rain that brings heart peace
In my dreams you run free
I see you strong and always mine
My Boy you are my joy, my love
I watch the clouds flow by and see your image
I see you dancing on the clouds
Two hearts bonded are never apart
Love never ending always true and strong
Till the day of reunion I give you my heart
To hold and know you are always part of it
My boy, my joy always and forever
©J.C.Stewart aka BarTendersBluesWolf~January 21, 2006.

I chose this time to leave when the sun warms the days
When the buds are all swollen with the promise of new life
When the breath of life returns joyously to all of the earth
When Spring affords an awakening from Winter's strife

I chose this time amid the joyful butterflies' dance
When if air is filled with the songbirds' trill of love
When the earth is fragrant with delicate first flowers
When new growth and new life flow from above

I chose this time so when you remember my leaving
You will remember a day filled with sunshine and light
You will recall a bright day filled with promise and hope
You will see a time filled with the promise of new life

I chose this time because I will always love you.
© Candace
Music~*~Diamond Rio~*~I Believe~*~