The Dance
By Garth Brooks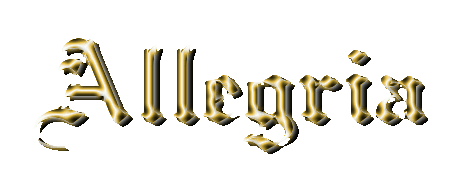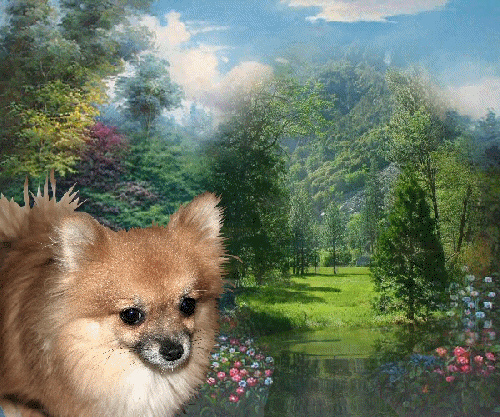 Allegria, Ali as we called her, was a tremendous joy in our lives. Her outlook on life was always happy, excited to do whatever it was we were doing. Ali came to us as an 8 week old, 2-pound puppy. We knew the instant we saw her that she was the Pom for us. Her legs were twice as short and her body twice as wide as the other Poms. We brought her friend Aro (short for Aristotle) home that day too.

Aro sat on my lap all the way home while Ali loved crawling up to my shoulder. That pretty much defined their personalities: Aro calm and docile, Ali full of life and always making us laugh with her antics. Like biting Aro's tail or getting into my paint.


Ali loved going to the Post Office and coffee shop with Aro and me. That was the one time Ali was still. Both Aro and Ali would stay so quiet in the bag people did a double take to see if they were real. Ali and Aro loved doing everything together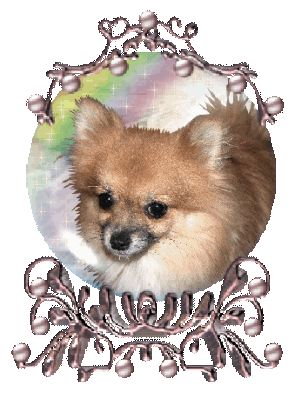 They would get so excited when I got out their leashes knowing that meant we would be going for a walk, Ali in her pink leash and Aro in his blue one. While most Poms prance, Ali hopped everywhere. With Ali, every stick and rock was a new friend waiting to be explored. And they usually needed a bath when we got back.

Ali respected her cat friend Honey.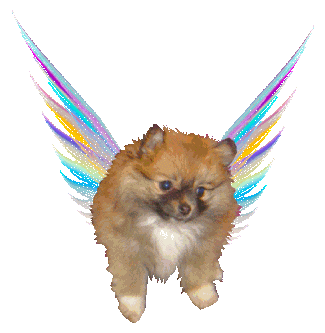 Ali you were loved so much. Aro and all of us miss you. People who didn't even like dogs told us they were enamored with you. You went too soon. We weren't prepared. You were still just a baby, only 10 months old. You were with us too brief a time but you were loved deeply and have left a paw print on our hearts forever. We will forever remember your sweet brown eyes and lively antics. We will miss your sweet licks and the way you always twirled around once before going outside or coming back in. You were happy till the end then fell asleep. Sweet dreams sweet Ali.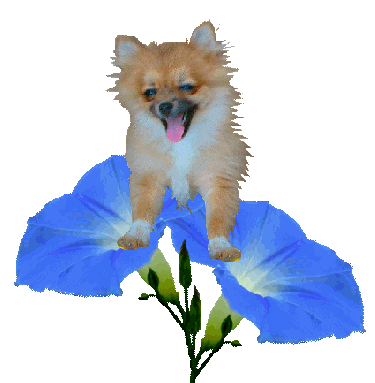 Aro has a new friend, Aliyah, now. She is a sweet white pom who is bringing joy into a grieving home. She was not meant to replace Ali as no one could but she has a joy that she brings that is all her own.