God looked around His garden
and found an empty space,
He then looked upon the earth
and saw your tired face.
He put His arms around you
to give you needed rest,
knowing that His garden
is where you'd do the best.
He knew that you were suffering,
He knew you were in pain.
He knew that through His endless love,
your faith He could sustain.
He saw the road was rough,
the hills so hard to climb,
so He closed your weary eyelids,
and whispered,"Peace be Thine."
It broke our hearts to lose you,
but you do not go alone,
for part of us went with you
the day God called you home.
Author unknown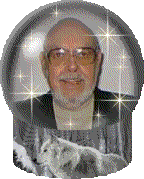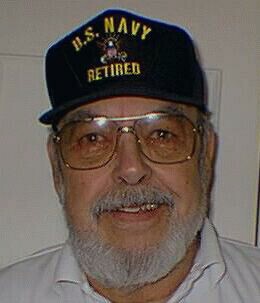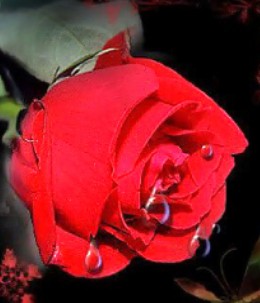 "LIFE SOMETIMES SEEMS AN EMPTY AND USELESS THING. TIME GOES BY WITHOUT A MEANING. THOUGHTS DRIFT AND GO WITH THE WIND. ALWAYS A MOVING THING. THE HEART KEEPING YOU GOING ANOTHER TOMORROW. AS TIME GOES BY, IT BEATS ONLY FOR THE NEXT DAWN. INSIDE THE HURT SWELLS, AND FLOWS OUT IN DROPS OF TEARS. LIFE WILL, AND MUST STILL GO ON. BUT, THE HURT, AND ACHE WILL ALWAYS, REMAIN AS A REMINDER. LIFE IS ONCE AGAIN EMPTY."d
SOMETIMES, AS WE WALK DOWN THE ROADWAY OF LIFE, WE FIND IT NARROWS BEFORE OUR EYES. OTHER TIMES THE ROAD MAY GROW INTO A WIDE EXPRESSWAY. WE WALKED DOWN THIS ROAD OF LIFE, FROM TWO DIRECTIONS, AND A COLLISION OCCURRED. LOVE COMPARED TO A ROADWAY CAN SOMETIMES SEEM JUST AS HAZARDOUS, PARTICULARLY IN THE NARROW PARTS. MY LOVE FOR YOU CANNOT BE CONSIDERED NARROW, THOUGH AT TIME IN THE PAST IT HAS BEEN SO, AND BADLY IN NEED OF REPAIR. THANKS TO PROGRESS MY LOVE FOR YOU HAS GROWN INTO A WIDE, STRAIGHT, EXPRESSWAY.
Our Journey
A voice called out to me, a single word - my name
I wanted so to become so small I'd not be seen
Trembling I answered feeling like an errant child
Fearful, wondering what my misdeed had been.

I had been warned, "he has no patience for nonsense"
Told, "you never wish to feel his disapproving stare"
So trembling I waited fearing what I may have done
Unprepared for the warm kindness offered there.

"Are you okay?" "Yes, why?" "You're oh so quiet."
A few simple words spoken privately in the night
But those words lead to the door of a heart so caring
Those words lead to a mind so sharing and bright.

Tentative at first – how much to say and to share?
Would he turn his heart away if he knew the real me?
So little by little I showed my heart and soul to him –
Fearing how he might feel and what he would see.

With time fear gave way to trust, and trust to love.
I called him Grandfather, he called me Little Friend,
And we formed a bond that time will not erase,
And feelings that will last until time itself shall end.

© Candace 2/8/06
Gentle Wind
A gentle wind touching many hearts
Words of wisdom and understanding
A Grandfather's Love
For his beloved wolves
A Father's pride in his Silverson
Each one of us has memories
Of a special moment
Held in time
So many lives enriched
For having known you
So many more
Will hear your words
Through us
The ones who remember
Your kindness
Who feel you near
Who hear your voice
Echoing on the gentle wind
I am here, never far
I see you grow each day
I see you become who I knew
You were meant to be
My Wolf family

BlueBonnetWolf~February 9, 2006.
Just to Hear You
For even one more moment to sit and feel you near
To hear your voice speaking the wise words we so long to hear.
To hear your cheerful laughter ringing in our ears.
To feel your gentle touch that always calmed our fears.
To hear just one more joke told to make us smile.
To have just one more time to sit with you a while.
To be in the company of one so wise as you.
There is nothing in this wolrd we wouldn't do.
One day here with us and then to quickly gone away.
With all our hearts we so wish we had just one more day.
If only time had not gone by so quickly and left us without you.
But we shall carry on your spirit as our way to honor you.
The spirit of love and peace you wished for all you love.
Something we know you send us from above.
Our loved ones are safe with you to comfort them as they wait.
Till we all meet again one day at heavens gate.
© Kathy Hayes aka AurichWolf aka Katie~~February 9 2006~~
"I will always Be Near

Don't you know I will always be near?
Can't you feel my love for you so clear?
Even though I've gone to another place
And we're separated by time and space
I see the tears that fall from your eyes
I hear your soul as it silently cries
My arms reach out to send you love
A message dispatched from far above
You may think that we are far apart
When really I am as close as your heart
Look through your soul and you will see
The brightest star at night is really me
I'm just a whisper in the wind away
We will be together forever and a day

Nashoba Ahalaia ©November 17,2005 "

A Wind Called Peace

Ebbing tides of sorrow break,
Over those who will seek but ease.
The hearts and souls and minds that ache,
Waiting for the wind called peace.
The love that came from up above,
Was sent with them to us to teach.
Mission complete, took back his loves,
Now we wait for the wind of peace.
They brought His word to us to learn,
Now they fly on wings of iridescent hue,
A silverwolf was sent to me,
Who now flies with wings of blue.
So learn you well the word of love,
Even tho when gone you feel no ease.
When he takes them back above,
And leaves you searching for the wind called peace.
written by:LoboWolf aka Don Dade 10/02/2003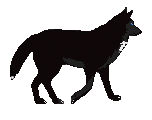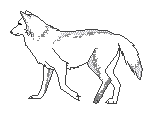 GREAT SPIRIT, GRANT THAT I MAY NOT CRITICIZE MY NEIGHBOR, UNTIL I HAVE WALKED A MILE IN HIS MOCCASINS.

LOVE IS WHAT EACH INDIVIDUAL PERSON THINKS IT IS. LOVE IS WHAT TWO PEOPLE AGREE IT IS, AND IT IS DIFFERENT FOR EVERY PERSON WHO LOVES.