Ebbing tides of sorrow break,
Over those who will seek but ease.
The hearts and souls and minds that ache,
Waiting for the wind called peace.
The love that came from up above,
Was sent with them to us to teach.
Mission complete, took back his loves,
Now we wait for the wind of peace.
They brought His word to us to learn,
Now they fly on wings of iridescent hue,
A silverwolf was sent to me,
Who now flies with wings of blue.
So learn you well the word of love,
Even tho when gone you feel no ease.
When he takes them back above,
And leaves you searching
for the wind called peace.
Written by:
LoboWolf
aka Don Dade
10/02/2003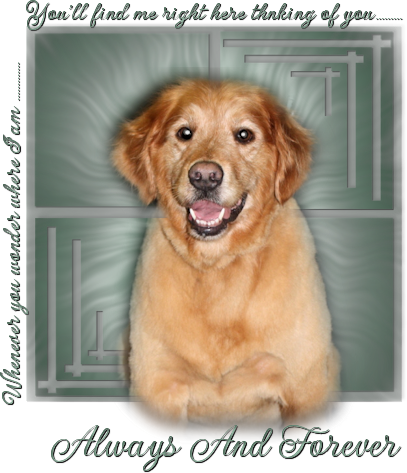 When the waves of Sorrow lap at your feet,
And they work up to your heart.
Silver hued tears run down your cheeks,
And naught but sadness does impart.
Think of this place called Rainbow's Bridge,
And the wondrous glory there.
A silent shadow looks down from a ridge,
And stands on edge your hair.
What is this wondrous graceful sound I hear,
That whispers to me on the breeze?
It is a sound that whispers peace,
And fills my heart with ease.
Is this my love that comes to me,
And whispers on the breeze?
It seems to say feel not guilt,
Listen to my whispers please.
Daddy, mommy, I Love You,
Forever and one day.
In your heart feel not blue,
Just listen to what I say.
I speak to you with sounds of love,
From high upon this ridge.
I wait for you to come above,
I'm happy at Rainbow Bridge.
Written by
LoboWolf
aka Don Dade
10/03.2003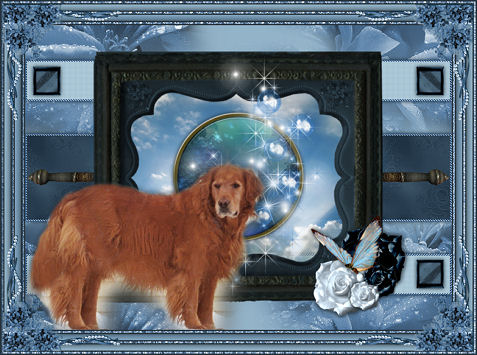 Light a candle in Buddy's memory, for a sick, abused, or special needs furbaby, or perhaps just someone who needs a prayer and a candle lit.