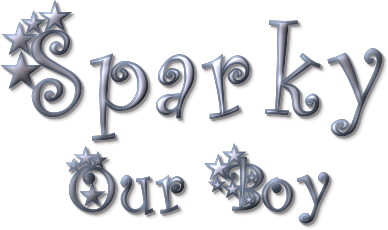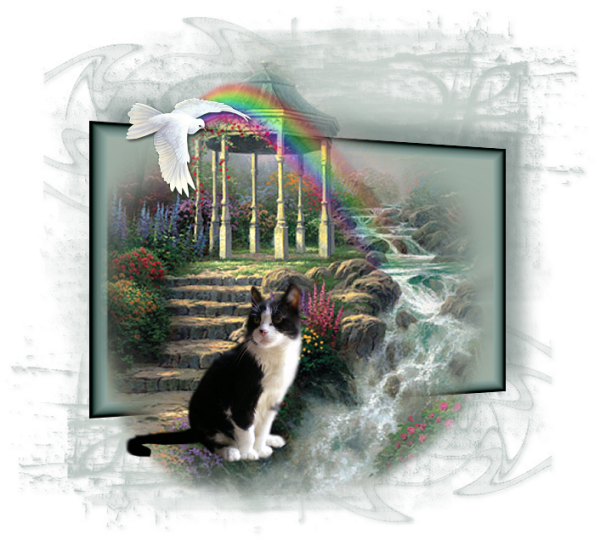 The story of our cat Sparky. On September, 1990. we brought home a black and white, handsome and smart short-haired tuxedo cat, that was abandoned by his previous owners. We named him Sparky because he was always energetic and high spirited. He was only 9 months old at the time and we decided to have him neutered. Sparky was always curious and loved to climb on top of things like the refrigerator and the heating ducts in the basement and even on the roof of the house when he snuck out one day. He liked to play rough something like a dog. He was our only cat until November, 2004 when we adopted a stray kitten and named her Shadow. They slowly became great friends and were together for about 5 years. As sparky got older he developed CRF chronic renal failure but with medication, a special diet and even his own personal water fountain we were blessed to have Sparky for a few more years. Sadly one day Sparky got very sick. We took him to the vet's office and learned he would have to stay there for at least a few days to try and deal with the fluid building up around his heart. Unfortunately it was too much for him to bear and he died 4/11/09 at 4a.m. At least he did not suffer any more. We had him buried in the afternoon at a nearby pet cemetery. We miss our handsome boy, Sparky very much. He was 19 years old.





When I dream I see you just around the corner
waiting for me. I see you so clearly, that if I
reached my hand out I would touch your warmth.
I hear you sigh and feel the caress of your breath on
my cheek. I touch my face and picture
you just around the corner.
In the darkness of the night when all the light is gone
and I fear will never see the light of the sun, I hear your heart
beat. Then I see a silver glow. Within that glow a path appears.
Showing me one day I will follow.
I see you always near. Just around the corner,
where my heart dwells.
ŠJ.C. Stewart
Aka Bartendersblueswolf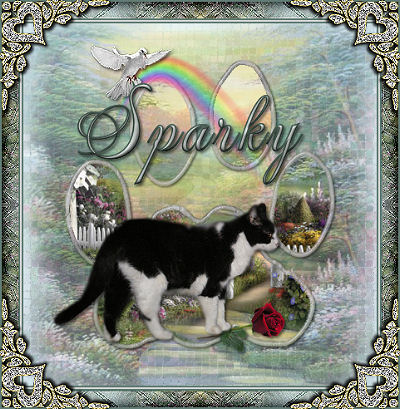 Ebbing tides of sorrow break,
Over those who will seek but ease.
The hearts and souls and minds that ache,
Waiting for the wind called peace.
The love that came from up above,
Was sent with them to us to teach.
Mission complete, took back his loves,
Now we wait for the wind of peace.
They brought His word to us to learn,
Now they fly on wings of iridescent hue,
A silverwolf was sent to me,
Who now flies with wings of blue.
So learn you well the word of love,
Even tho when gone you feel no ease.
When he takes them back above,
And leaves you searching
for the wind called peace.
Written by:
LoboWolf aka
Don Dade
10/02/2003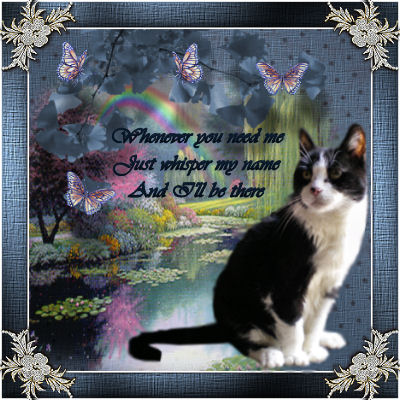 Our hearts are forever linked, we are part one of the other
We bound our souls together and a journey we began
We faced the world as one as we traveled through this life
We chose our trail and then began walking hand in hand
Now I continue the journey on the path we had chosen
And as I face our path alone and you travel on ahead
I know that you are also here to guide and guard my steps
To help me to keep true to the path where once you lead
And though now there is only a single set of footprints
I do not fear for I know that I still travel on with you
I feel you as you continue to lead and guide my steps
As you continue leading me from just beyond my view
(c) Candace
1/4/05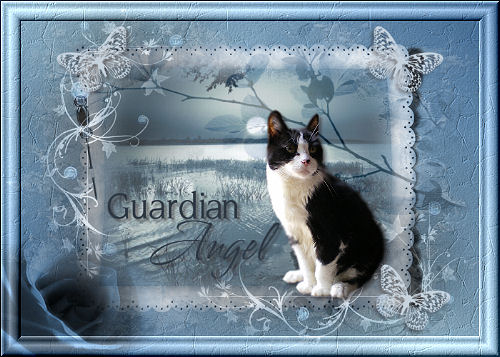 Our hearts cry out so often
One more look, one last touch
Let me hold that silky one again
To feel that warmth again
To look into those trusting eyes of love
Our ears yearn to hear their call
To awaken from this dream
And find them there beside us
Then whispers come to us
We hear that beloved voice again
In the winds that caress our hearts
When we look into the eyes of one
Who we have reached out to
We look into their trusting eyes of love again
Our hands and arms let them go
They are forever in our hearts
There will come a time when
Our work is done that we
Shall awaken at the Bridge
Look into the distance
And see all are strong and healthy
Then some who have been waiting
Will raise their heads and see you
Running to your arms
You feel that silky warmth again
Will look into the eyes of love
Here they are by your side
Your tears shall fall upon silky fur
Your arms shall hold them again
You shall take with you the love
From the ones here who have yet to follow
And tell those who wait, you are loved
Always
ŠJ.C. Stewart Aka
BarTendersBluesWolf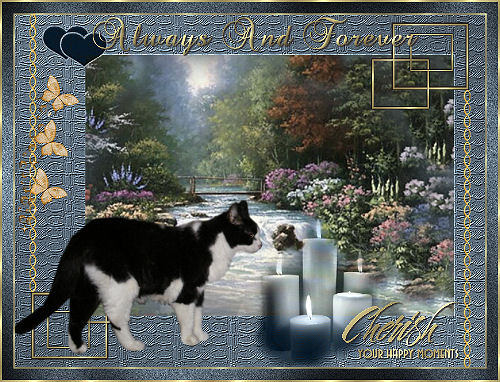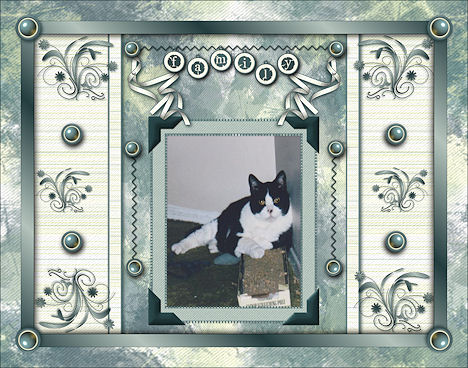 Light a candle in Sparky's memory, for a sick, abused, or special needs furbaby, or perhaps just someone who needs a prayer and a candle lit.