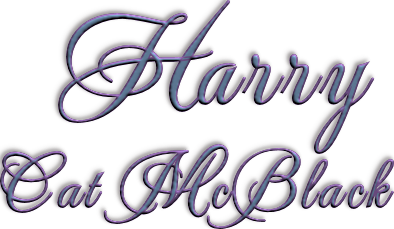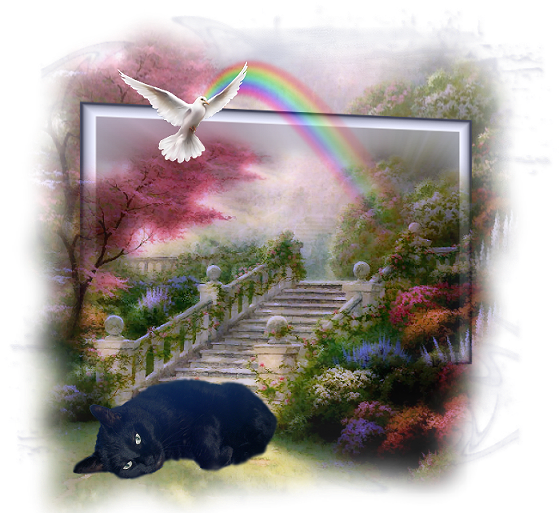 My cat Harry was picked up when he was 8 weeks old, frightened as anyone would be, leaving a scar which I still have today....along with many others. (no pun intended) He was always a little bugger, scratching and having attitude which made me love him more, and yet when it came to the few times he went to the vet, he showed them no attitude at all.

Harry lived with me for 10 years, and suddenly lost weight from 17 pounds down to 10 pounds in 2010. This was within a 7 month period, and I thought it was older age, or something besides a disease.....more so I was concerned and didn't want to admit it by taking him into the vet. But when I did, it was discovered that he had diabetes, and had it for some time, creating the weight loss so dramatically as it had.

A sad moment came to be when we learned upon our immediate arrival from travels that Harry was at the vet, and who knows of what state he would be in. I got to see him for about 5 minutes, gave him all the pets I could and kisses of comfort on his head, of which he returned them with snotting my hand twice and giving me "bum up" in reaction of the attention I was giving him. Knowing that would be the last time I saw him, the nurse took him away to get him back on the meds, a constant IV drip of medication and insulin to try to help stabilize him.


We flip flopped with the idea of keeping him, going through the illness and also putting him down. But with many late nights and thoughts of his well being, I thought it would be best to attack this head on with vengeance, determined to make him as well as I could. So it started....the shots and testing. Tests from 4-8 times a day, checking his blood sugar, and two shots a day of insulin, with the vets help. Although I was told to bring Harry in several times to the vet (and didn't have 1/2 of that money available, deciding to spend $ on Harry's treatments and groceries instead of 100% vet bills), I went ahead, on my own with my husbands support, to give Harry everything I could within my means.

After 5 months of doing this, rearranging my schedule to fit in his shots and tests, and worrying about a trip we had given to us for Christmas which was a 10 day delight to Mexico, we went ahead and planned as best we could. We bought 2 pet feeders, both of which failed during our trip, we got my mom to watch him and give him the shots twice a day(which we were so thankful she could do), lots of food and needles and toys around for both of their comforts. . . . . And alas on the second last day of our trip we had no idea that Harry's blood sugar spiked so dramatically that he now had a urine infection which went hand in hand with ketoacidosis - a diabetic life threatening state where his organs shut down, and immediate vet's assistance is needed or he would pass on - in pain and without help.

After one day had passed, and another visit from my mom went by, she noticed that he could barely keep his head up and hasn't eaten any food. She took him ASAP to the vet, spent a ridiculous amount of money to keep his there for 36 hours while awaiting the precious hours for us to return from our trip, just trying to have them keep harry alive until we got there.


But unfortunately I decided (upon the news of a huge vet bill, and not having the money to pay for it) to let him go, and euthanize Harry. The vet agreed that even after the next 24 hours, there was no way in knowing if he would get better, and other problems were also there(a possible tumor, infections, etc). And so I bawled, knowing that I could never have Harry sit on my lap again, or snot the wall and purr knowing we are about to turn a corner in our house, or flop JUST out of our reach and get pets anyways. And so, it has now been two days from his date of departure - March 14th, 2011 - and I can't see how my life will ever be the same without Harry in it. The time, expense, and love that I have tried to give in the last few months of his life will never be forgotten. I can only hope that he is a happy cat who's flying free, being able to scratch and bite as much as he wants, without leaving me any more scars except deep emotional ones.

Harry was brought to a pet crematorium the following day where he will be sorely missed. We already have put together our favorite photos and hung them or displayed them everywhere....although it's just not the same. Harry, I miss you, my "Cat McBlack".

March 16th, 2011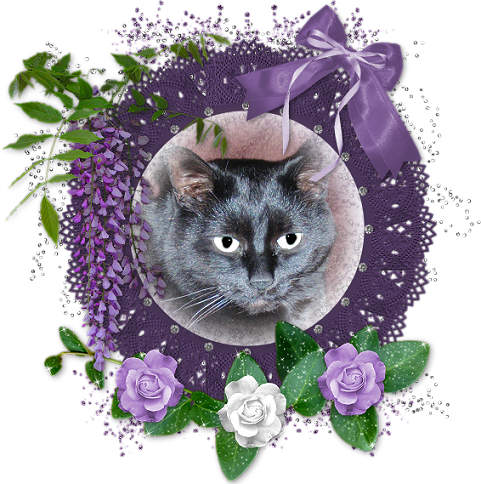 Light a candle in Harry's memory, for a sick, abused, or special needs furbaby, or perhaps just someone who needs a prayer and a candle lit.