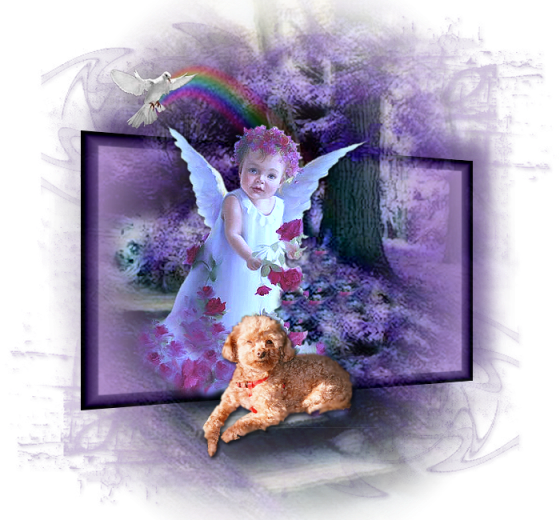 The Witch creek fire is when Gypsy started going down hill fast so that's where the sadder pictures of him go. I think a little part of him died that day, he was so scared, he was never the same. It was pretty scary, we thought for sure we were going to lose everything except our babies, they were coming with us. Jim had to throw one of the cats in a box to get her to the truck! While I was taking Gypsy out I had my hands full and had him on the leash thinking he could walk by himself but he was to scared and layed down to die I think and that was it, part of him was gone, I remember the moment. Makes me cry I didn't have enough intuitiveness in me to know to pick him up.


Did I ever tell you he raised Daisy? He mothered her from the time she was rescued from a farmer that was shooting the kittens to make his barn cat mean. It's the way old farmers used to do things and he didn't know he was doing anything wrong. It hurts me too but you have to understand the mind set. I had Daisy and one of her sisters, I was able to place her sister with a nice family but Daisy wouldn't stop crying and Gypsy wouldn't let her go. He carried her everywhere, to the water dish to the food dish and to bed and then on one of my big fluffy slippers to pull around once she got to big. I didn't realize until she was about 8 weeks old and I took her to the vet's for the first time that she had a crushed shoulder and that's why she wasn't walking around by herself but Gypsy must have. He even cleaned her to the point that she didn't have ear mites by the time I got her to the vets. We guesstimated that she was about 4 weeks old when I got her. When she was with him she didn't cry and the rest of the time I carried her in an apron I made just for her. He was truly a special dog, so full of love. To this day she is lame and we have stairs all over just for her. Even if I had discovered her crushed shoulder before she was to small to do anything for it and they would have recommended that she be put to sleep so it's actually better that I didn't know.

He had a short attention span anyway! I never could train him to sit stay or DON'T PEE THERE!!! He was so funny, it was impossible to get mad at him

I often say dogs are more human than people. I have been surprised by a few people and I'm happy to say your one. I've never been a big fan of poetry but I will trust your judgment. He had a rough start in life and I never expected him to last 16 years. He was an over bred poodle. He had two sets of teeth, a testical that didn't drop and when they fixed that they cut threw his nerves because he was so small and gave him really bad bladder problems and that's one of the reasons he was never properly house trained. He ended up having two surgeries on his bladder and penis that only made matters worse. He was a very leaky dog but we loved him anyway. I was in awe of his loving nature. He growled once in anger at Daisy when she stepped on his fresh surgery site and we all understood. They slept together every night, I thought I was going to lose her to when he died but I still have her. She hasn't taken to any other animal though and she is my cat. She's 14 and still going strong but I can't see her living more than 5 more years, that seems so short. I wish they could live as long as we do but then again, I'd have a house full plus two hamsters!


Eternal Spirit, we bring you our grief in the loss of Gypsy Joe and ask for courage to bear it. We bring you our thanks for Gypsy who lived among us and gave us freely of his love. We commit our friend and companion Gypsy Joe into your loving hands. Give us eyes to see how your love embraces all creatures and every living thing speaks to us of your love. Amen.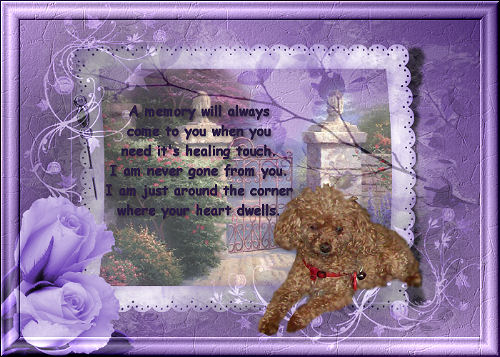 When the waves of Sorrow lap at your feet,
And they work up to your heart.
Silver hued tears run down your cheeks,
And naught but sadness does impart.
Think of this place called Rainbow's Bridge,
And the wondrous glory there.
A silent shadow looks down from a ridge,
And stands on edge your hair.
What is this wondrous graceful sound I hear,
That whispers to me on the breeze?
It is a sound that whispers peace,
And fills my heart with ease.
Is this my love that comes to me,
And whispers on the breeze?
It seems to say feel not guilt,
Listen to my whispers please.
Daddy, mommy, I Love You,
Forever and one day.
In your heart feel not blue,
Just listen to what I say.
I speak to you with sounds of love,
From high upon this ridge.
I wait for you to come above,
I'm happy at Rainbow Bridge.
Written by
LoboWolf
aka Don Dade
10/03.2003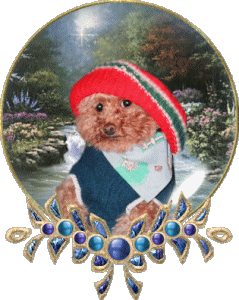 When the darkness closes in and wraps you in its cold grasp
And hope seems a distant thing saved for a privileged few,
When it feels that even one more step is just too much to ask
Keep in your heart there is one more thing that you must do.
Close your eyes reach with your heart, then - hold up your hand
Allow the hands that care for you to help to hold you steady
There is no storm that together we cannot face and there stand
No foe we cannot conquer, naught for which we are not ready.
And if, needs be, we find our prayers are not answered as we hope,
And our tears flow together for what we had thought was to be,
Then let our love wrap around you like a warm, protective cloak,
And know that love survives all, for all of eternity
© Candace
11/5/08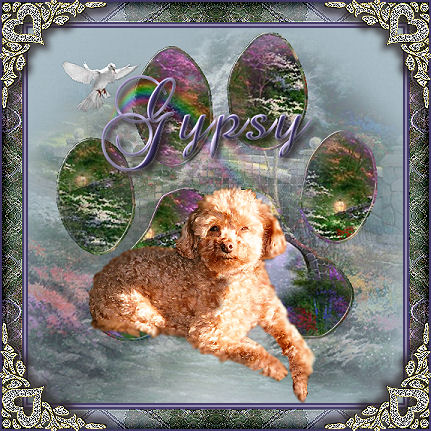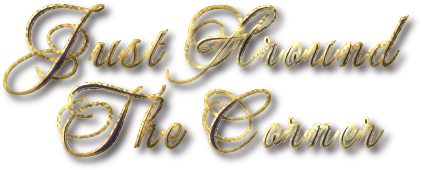 When I dream I see you just around the corner
waiting for me. I see you so clearly, that if I
reached my hand out I would touch your warmth.
I hear you sigh and feel the caress of your breath on
my cheek. I touch my face and picture
you just around the corner.
In the darkness of the night when all the light is gone
and I fear will never see the light of the sun, I hear your heart
beat. Then I see a silver glow. Within that glow a path appears.
Showing me one day I will follow.
I see you always near. Just around the corner,
where my heart dwells.
©J.C. Stewart Aka
Bartendersblueswolf
2010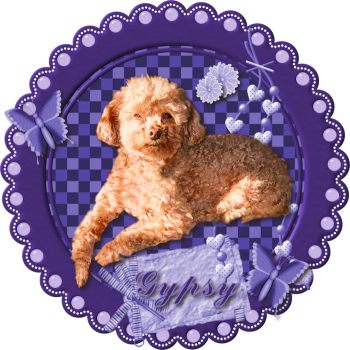 Light a candle in Gypsy's memory, for a sick, abused, or special needs furbaby, or perhaps just someone who needs a prayer and a candle lit.