Ebbing tides of sorrow break,
Over those who will seek but ease.
The hearts and souls and minds that ache,
Waiting for the wind called peace.
The love that came from up above,
Was sent with them to us to teach.
Mission complete, took back his loves,
Now we wait for the wind of peace.
They brought His word to us to learn,
Now they fly on wings of iridescent hue,
A silverwolf was sent to me,
Who now flies with wings of blue.
So learn you well the word of love,
Even tho when gone you feel no ease.
When he takes them back above,
And leaves you searching for
the wind called peace.
Written by:
LoboWolf aka Don Dade
10/02/2003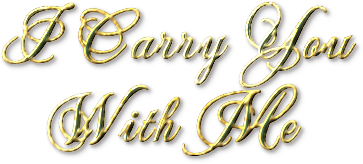 I carry you with me, in my heart
even though I have traveled on ahead
to a distant shore. You are with me.
Your smile lights my path, guiding my steps.
You have always been my joy, a love
that was truly mine, a forever love.
I carry your voice in my soul.
Speaking to me of memories,
of what was, will always be.
I carry your touch with me,
wrapped around me like one
of your warm embraces.
I feel your caress and treasure
these moments.
We are one, meant to be.
You are the peace in my dreams
that reunites us to dance among
the stars.
One day you will follow, I know it is hard
waiting for that moment. It is never
easy to wait for what you
wish with all your heart.
Remember for me that one
day we will be as one again
forever and always
© BarTendersBluesWolf
Aka J.C. Stewart
July 3, 2010

A memory comes to your heart
You see me watching over you
You feel my touch on your soul
Each time a memory drifts
to you on angel's wings. It
is me reminding you I am
always near.
I come drifting in a dream
on a star lit night. Whispering
in your ear "I love you". In
dreams we touch again and
dance among the stars.
My voice comes to you
from the sky above, it
is the love that comes from
up above. A love that
will never leave you.
The bond we share
is forever.
A memory will always
come to you when you
need it's healing touch.
I am never gone from you.
I am just around the corner
where your heart dwells.
© BarTendersBluesWolf
Aka J.C. Stewart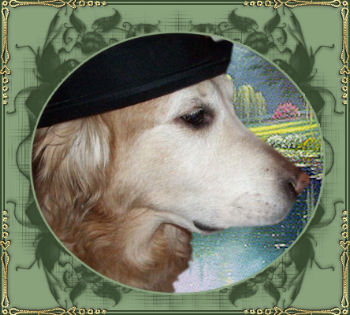 Light a candle in Zipper's memory, for a sick, abused, or special needs furbaby, or perhaps just someone who needs a prayer and a candle lit.