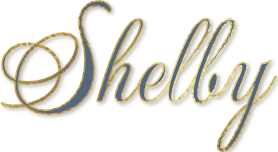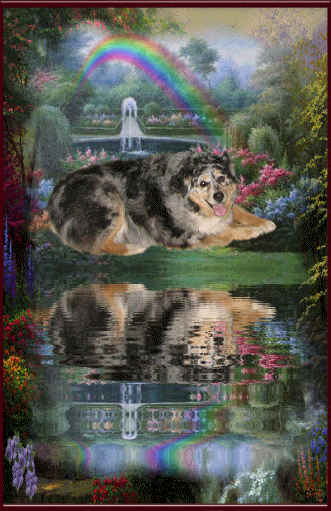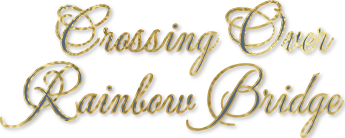 To my dearest family,
some things I'd like to say.
But first of all, to let you know,
that I arrived okay.
I'm writing this from the Bridge.
Here I dwell with God above.
Here there's no more tears of sadness.
Here is just eternal love.
Please do not be unhappy
just because I'm out of sight.
Remember that I am with you
every morning, noon and night.
That day I had to leave you
when my life on earth was through,
God picked me up and hugged me
and He said, "I welcome you.
It's good to have you back again,
you were missed while you were gone.
As for your dearest family,
They'll be here later on."
God gave me a list of things,
that he wished for me to do.
And foremost on the list,
was to watch and care for you.
And when you lie in bed at night
the day's chores put to flight,
God and I are closest to you...
in the middle of the night.
When you think of my life on earth,
and all those loving years,
because you are only human,
they are bound to bring you tears.
But do not be afraid to cry:
it does relieve the pain.
Remember there would be no flowers,
unless there was some rain.
I wish that I could tell you
all that God has planned.
If I were to tell you,
you wouldn't understand.
But one thing is for certain,
though my life on earth is o'er.
I'm closer to you now,
than I ever was before.
There are rocky roads ahead of you
and many hills to climb;
But together we can do it
by taking one day at a time.
It was always my philosophy
and I'd like it for you too;
That as you give unto the world,
the world will give to you.
If you can help somebody
who's in sorrow and pain;
Then you can say to God at night...
"My day was not in vain."
And now I am contented...
that my life was worthwhile.
Knowing as I passed along
I made somebody smile.
God says: "If you meet somebody
who is sad and feeling low;
Just lend a hand to pick him up,
as on your way you go.
When you're walking down the street
with me on your mind;
I'm walking in your footsteps
only half a step behind."
"And when it's time for you to go...
from that body to be free.
Remember you're not going...
you're coming here to me."
ęby Francine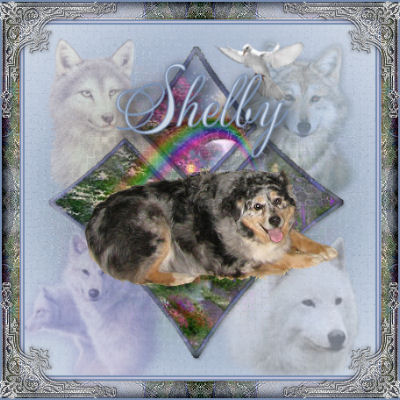 God in His wisdom created a place
Loyal Heart's heaven filled with such grace
Fields that are covered in soft velvet green
Each gentle creature from earth now serene
Rainbows will follow skies will be blue
Colors that beckon with brightest of hues
Ponds that are crystal diamond-like streams
Flowing from mountains fulfilling all dreams
Trees of the Willow sweetly will sway
When each Loyal Heart needs rest for the day
Running and playing in fields made of gold
Flowers of colors on landscape is scrolled
Puppies and kittens all creatures now play
Within gate of Rainbow they gather this day
All species in life upon this earth lost
Welcomed to heaven through bridge they've crossed
So much amazement for all eyes to see
Every sweet creature God made to be
Now as they gather they look all around
Happy to be here their destiny bound
Life on earth over but Loyal Hearts near
Call out to each one they'll know you are here
Running and happy they'll come to your side
Remembering goodness they'll feel so much pride
Days spent together in heaven so blessed
Each Loyal Heart grateful for love you gave best
Walking beside you God deemed it that way
Goodness and kindness forever shall stay
Peace now will enter never to leave
Each gentle creature in life you received
Standing before you with head held so high
Knowing from this day there's no more good-byes.
~ Francine Pucillo ~
Copyright May 7, 2002

He is my other eyes that can see above the clouds; my other ears that hear above the winds.

He is the part of me that can reach out into the sea.

He has told me a thousand times over that I am his reason for being: by the way he rests against my leg; by the way he thumps his tail at my smallest smile; by the way he shows his hurt when I leave without taking him.

(I think it makes him sick with worry when he is not along to care for me.)

When I am wrong, he is delighted to forgive.

When I am angry, he clowns to make me smile.

When I am happy, he is joy unbounded.

When I am a fool, he ignores it.

When I succeed, he brags.

Without him, I am only another man.

With him, I am all-powerful.

He is loyalty itself.

He has taught me the meaning of devotion.

With him, I know a secret comfort and a private peace.

He has brought me understanding where before I was ignorant.

His head on my knee can heal my human hurts.

His presence by my side is protection against my fears of dark and unknown things.

He has promised to wait for me...whenever...wherever--in case I need him.

And I expect I will--as I always have.

He is just my dog.

ęGene Hill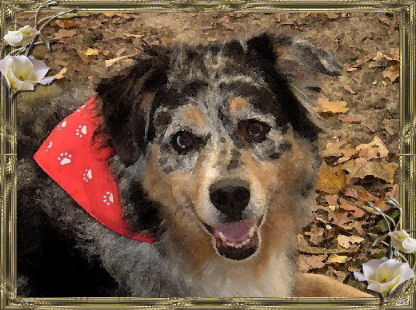 Light a candle in Shelby's memory, for a sick, abused, or special needs furbaby, or perhaps just someone who needs a prayer and a candle lit.