After the storm had blown away,
I saw a rainbow up above.
It spoke to me of peace,
It spoke to me of love.
I saw the rainbow glowing,
As it replaced the stormy skies,
I felt a fear down deep inside,
As it reflected in my eyes.
In a shadow I stood there,
Tall and strong and bold,
On my cheeks ran silver teardrops,
Some were new and some were old.
My love for you
Glows in each silver tear,
The colors run together now,
And wipes away my fears.
© Lobowolf
aka Don Dade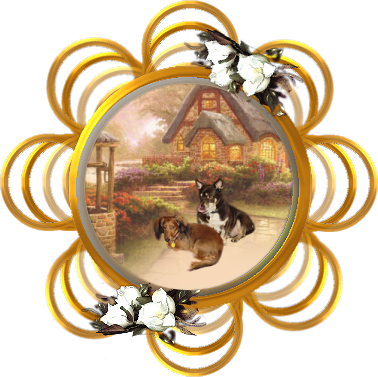 If on that day it comes, the feet that leave this path are mine
And you stay here to carry on while I travel on ahead
Do not mourn for me dear friend, take joy in what we shared
Carry on our journey, face each day with love instead
Please know that I will never leave – I'll be here at your side
So linked by a strong silver cord that only we can see
I'll be the wind you feel at your elbow on a still summer day
No farther than a heartbeat – that's how close I'll be
That day was written long ago by our loving creator's hand
Until that day let's find joy in this beautiful world
And it will all proceed in time – in accordance with his plan
As slowly our life's tapestries are so gently unfurled
When that day does in time arrive, please take my hand in yours
Hold it softly and whisper to the silver web my name
And as I change my form know I still will be forever in your heart
The bond we share will not break but ever will remain
© Candace 5/12/05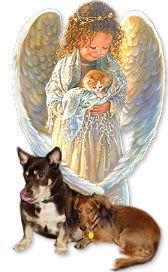 Here We are
Angels Of The Rainbow
Gentle Hugs From Angel Wings
I Love You
Written In The Stars
Guardian Angels
Always Near
Always Dear
Hear Us Whisper To Your Heart
Let Your Heart Find Peace
Healing Will Come
A Heart Beat At A Time
We Send You Comfort
In The Colours
Of The Rainbow
We Meet In Dreams Of Silver
Here We Are
Your Guardian Angels
Of The Rainbow
Forever Near
Forever Dear
Written With Love For The Angels
©BarTendersBluesWolf
Aka J.C. Stewart
2010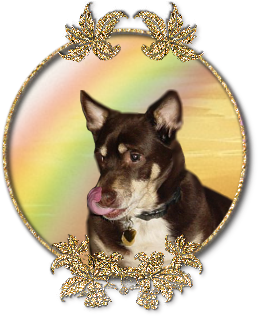 Light a candle in Pluto's memory, for a sick, abused, or special needs furbaby, or perhaps just someone who needs a prayer and a candle lit.