One More Day
By Diamond Rio_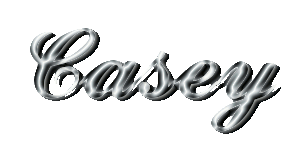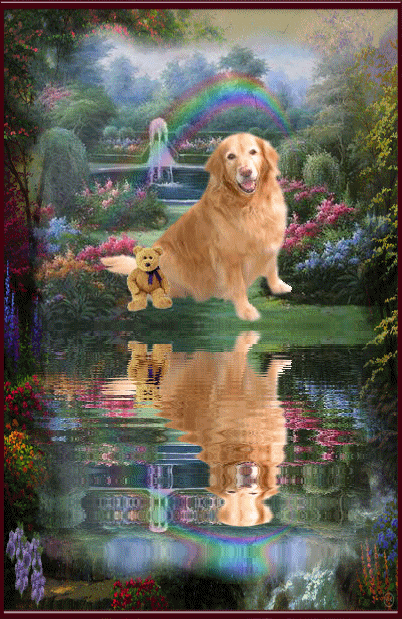 Casey came to us from a rescue and was a great addition to our family. Banker, our 4 year old golden taught her to play squeaky ball, she loved going for walks, loved going for rides, enjoyed ice cream and just enjoyed being with us. She filled our hearts with love. Every day, every month, she showed us more and more of her wonderful personality. She began to love and trust us and always knew we were there for her and would always come home to her.

We made so many happy memories - we came through so many rough times together. Casey, I hope you always knew how special you were and that you had a very special place in my heart.



You grabbed my heart from the very first day I met you. I knew at that very moment you were a VERY special girl -- thank you for coming into our lives.

I know we taught you how to play, but you showed us how to love even more. You taught Banker patience, loyalty, and lots of manners - thanks.

I truly will miss you with all my heart.........

Until we meet again girl - keep your beautiful tail up and those gorgeous ears perked listening for me to call you again.

I LOVE YOU CASEY

WE will all miss you......
Mom, Dad, Banker & Grandma
Casey, well it's been a week tonight that we had to say goodbye. I hurt as much now as I did a week ago and it seems like you have been gone forever. Dad & I miss you so much. I know Banker & Grandma do too. I hung your collar in my car so you are always with me because you loved to go with me. So many wonderful people that didn't even know us read your memorial and have sent their prayers and thoughts to us. Everyone said what a beautiful girl you are. And so many great people from work have done the same. It won't be the same going to the office with just Banker.

Your bed is gone now, I put your dish away and picked up your ashes yesterday. That was a difficult day again - to go back there. I know it makes Dad sad when he walks just Banker in the morning - I know he misses you watching for those squirells and cats. He always would say how smart you were and how you never missed anything. And it's tough getting Banker to "go potty" at night before bed because he doesn't have you with him to go first. And you know how he hates the dark!

I shall never forget you my beautiful girl --- I sure love you. It has helped a lot knowing there are other people that understand and love their furry family members like children. I spent so much time with you - taking you everywhere. You were always by my side and when I went to work I couldn't wait to get home to you and your brother. I always enjoy taking you on trips with us and letting you see new things. And people always would say how beautiful you guys were.


I hope you are free from pain now and watching over all those puppies up there with you. You are a wonderful "Mom".

Three weeks have gone by and my heart aches for you everyday. Banker misses you terribly too. He doesn't have as much fun eating his bones or carrying around his toys without you. You two use to devil each other all the time. I miss that. Bed times are lonely without you there asking to get up in bed with us. I love you.



Light a candle in casey's memory, for a sick, abused, or special needs furbaby, or perhaps just someone who needs a prayer and a candle lit.
If we have used something owned by someone else,
please inform and we will give due credit or remove.
<