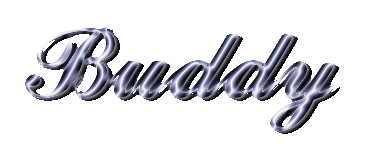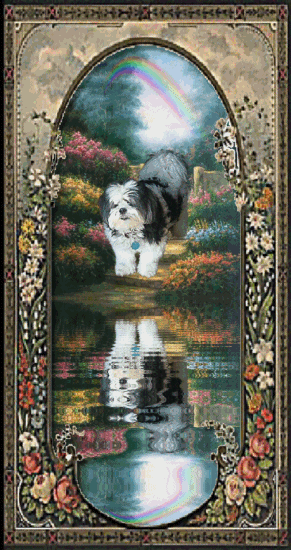 Buddy was a Shih Tzu and nine years ago after my darling dog Tramp died, this friend of a friend gave him to me. He was 4 years old and such a little cutie. He was such a happy boy too. Everyone would always say that to me, that Buddy was such a happy little fellow. He smiled at me all the time. He followed me around from room to room, even at the end when he was so sick. He haled my heart after Tramp died and now he is gone too and my heat is broken again. I held him as the vet gave him the "sleepy" shot and then the vet took him back for the fatal shot. He brought him back. I tucked him up in his little bed and covered him in the little blanket I knitted for him. I kissed him goodbye and left him there for the pet cemetery to pick him up. I have his ashes back now, but its empty without him. He used to sleep on the bed with me, but not after I got a new bed that was to high for him. I bought him a couple of dog beds and he snuggled up in those in my room. He and Misty slept side by side on their beds. In the end, I could not let him suffer anymore although I would have done anything to keep him with me, but there was nothing left to try. He was my sweet angel boy. He and Misty would always howl and cry when I came home even from an errand. They would be so happy to see me. I will never hear those sweet voices greeting me every time ever again.



This was Buddy's yard,
This was Buddy's home,
This was where Buddy lived,
Now I'm all alone.
These were Buddy's toys,
That was Buddy's bed.
Buddy was my friend,
Now my friend is dead.
Dear one,
You're missed so much,
My hands would linger,
To feel your touch.
I shall not see,
Your face again,
Looking at me
With that precious grin.
Deeply bereft,
Your presence so missed,
My precious boy
Your still brow I kissed.
As I say goodbye,
To you one last time,
Oh cruel love
That wrote this rhyme.
The pain intense
The feelings real
My little dog
How much pain I'll feel
Until one day,
We shall reunite,
In love's embrace,
And dawn's light.
Buddy's Mom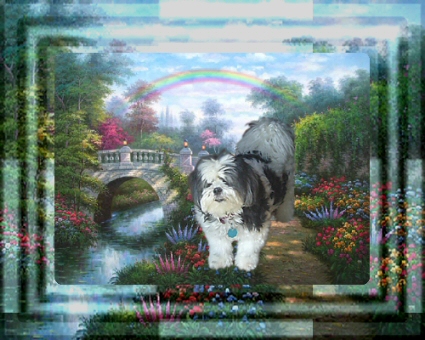 Light a candle in Buddy's memory, for a sick, abused, or special needs furbaby, or perhaps just someone who needs a prayer and a candle lit.