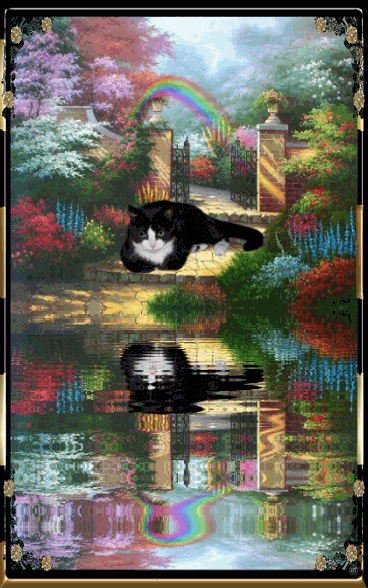 Nearly 21-years-ago, my beautiful, precious Bootsie entered my life. I couldn't have known at the tender age of 15 that this adorable little tuxedo kitten would go on to become the greatest love of my life, my soul mate, my entire world.

As if by fate, a young couple strolling down the block came across this little angel and set him down in my driveway. I'll never know if they simply came across him along their journey, or if they were trying to find a good home for a stray animal. I noticed him right away from where I perched in the window. He slowly made his way up our steep driveway into our open garage, and that's how we began our life together.

Through out the years, there were so many changes and he grew and changed right along beside me. I moved many times, crossing several state lines each time, and as I matured and time marched forward, our bond grew stronger and stronger. He went from being the cute family pet to being my Bootsie.


He was truly woven into the fabric of my life. I can't even remember a time where my Bootsie wasn't beside me!

The defining moment of our life together was when I decided to move with him to New York City nearly 13 years ago. From that point on, we were truly a "team" and all of my lifestyle decisions revolved around finding a suitable dwelling for both of us. From tiny, cramped rooms up in Harlem to spacious units in Brooklyn, he adapted beautifully to each new circumstance.

He truly was and will always be the greatest cat in the world. How does one even begin to describe the sheer grace, beauty, and perfection that was my Bootsie??? How can a sentence fully describe his amazingly sweet and mellow nature, his loving, loyal devotion? He was truly a pure, loving being, completely unspoiled by negativity.

I will miss everything about him!!!! I loved hanging out on weekends together, just watching television. He would snuggle beside me as close as possible, sometimes resting his head in my hand or curling his little body into the crook of my arm.

I could count on him each and every morning to be my little alarm clock, greeting me with a little meow (or two or 20!) as he walked over AND ON me to get me out of bed.

He had a great love for "people" food, such as Kentucky Fried Chicken, McDonald's Chicken McNuggets, and especially french fries (and anything garlic)!!

Bootsie, I want to thank you for being life's greatest gift to me. I will always be so very grateful and honored that you chose me to be your "person." I truly love you with all of my heart, and only wanted the best for you at all possible times. I only wanted you to hear positive words, feel gentle hands caressing your silky black fur, and I cherished every single moment of our lives together, taking nothing for granted. Every day with you was a gift.

I'd give absolutely anything to bring you back to me, baby, Mom loves you so very much! Life feels so empty without you by my side! You used to follow me EVERYWHERE, as if you were a little lamb. I have never felt such pure, unconditional love. You truly lived an amazing life…to have been at my side from age 15 until nearly 36!!!!


Our bond was so very special, and death cannot break it. We are connected forever and I promise to honor and cherish your memory for the rest of my days.

You are forever in my heart, Booberry. Sleep peacefully, my little angel…hope you are dancing among the twinkling stars. Mommy thinks about you every minute of every day.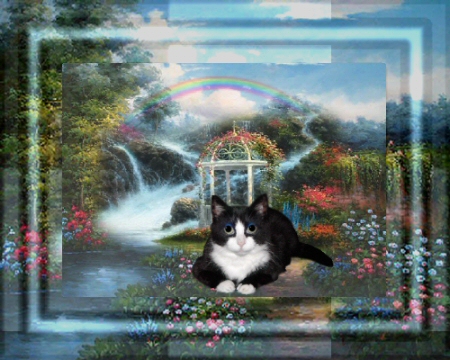 Light a candle in memory of Bootsie, for all those hurt or lost, for a sick, abused, or special needs furbaby, or perhaps just someone who needs a prayer and a candle lit.