Back in November 2005, my uncle passed away alone
in his home in NY with his companion Missy by his side.
Nobody was home at the time so when his body was
discovered which was a week later,
police came in and took his body and threw Missy
in the shelter. As soon as I found out that she was put in a shelter,
I searched on the internet and found her.
I called to see if she was still available and luckily
she was. I jumped on a plane the day after Thanksgiving,
rented a truck and went right to the shelter to get her.
She was very thin, scared and did not know where she was.
The owner of the shelter had her in his office because he had said that
she was very uncomfortable in the kennel.
I gave the shelter a donation, put her in the
crate in my truck and drove right to the airport.
I was living in CA at the time so
I had made arrangements for us both to fly home.
We got home and she developed kennel cough along with
a number of illnesses. Mostly GI upsets. I acted quickly
as soon as I saw something out of the ordinary. She was
in the emergency hospital twice within six months and pulled
through. She came home on a number of antibiotics,
but was slowly weaned over the course of a few months.
This dog was so scared and nervous when I first
introduced her into my home, but after months of working
with her and giving her the love she deserved, she was
transforming into a normal and very special dog.
She became a part of the family.
Everything was going great. Missy did still have GI upsets at
least once a month so we just figured she had a sensitive stomach.
I brought up my concerns with my current vet and he did a full
bloodwork panel and everything came back normal. We
talked about her eating and how extremely fussy she was.
How one day she would eat and the next she wouldn't.
I made her baked chicken for the longest and she loved
the menu. But, I had to get her with the program with my two other
dogs so when my twin girls were born six months ago, I switched
the menu to half ID and half dry. She didn't like the ID so we went
with all dry. She was never one to scarf down her food.
She would chew a few and then be done. Anyway, the vet told me that
there were dogs out there who were extremely fussy and that some
days they were just not interested in eating. I also told him that when
she didn't eat, she showed signs of an upset tummy and those signs
included restlessness, vomiting bile, pacing....every sign that I had
seen on the day of the bloating incident. Again, he didn't seem too concerned.
Then last Saturday, that dreadful day, Missy woke up in great spirits.
I was getting ready to take my other dog to the vet for routine shots
and yearly exam. My husband fed her a little bit of dry kibble at
about 9:30 and my appt. was at 10. Ireturned home at around 11
with an egg sandwich from dunkin donuts and Missy was right there
begging for my sandwich. We told her to go lay down because she
had already eaten. I don't recall what happened after that.
She was a couch potato and would
usually just lie on the couch in her favorite spot all day and night.
At about 1:00, I brought the twins up for their nap. On my way down the stairs,
I noticed that she was lying in the living room, a place where she never really
went. My first thought was that it was very odd, but then I thought she might
be vomiting because she would vomit on our rugs at least one a month.
I chased her out of there and into the garage to go through the doggy door
to the outside. She walked around my truck looking very sneaky with her
head down. A look that I had seen many times before. She looked sad
a lot of the time and I just thought that was just her. For a minute I
thought she was going to poop next to my truck b/c a month previous to
this day, she was pooping next to my truck and eating it. So of course I thought
she was up to no good. I chased her back in the house. She ran in her pop
up tent that she would sleep in at night. I thought that was a bit strange
but figured she didn't feel good and wanted to be by herself. I took her
out in the back because we have a huge fenced backyard. I glanced
at her a couple of times and she was lying down trying to vomit. I didn't have my
glasses on so I couldn't tell if she was actually throwing anything up. I did see
that she was getting up and lying down and seemed to be uncomfortable, but
again, I had seen these signs before and didn't think anything was serious.
She also barked a couple of times on her way back into the house.
The neighbors were out and she loved to bark at them.
I just thought that she needed some time and that she would
come around when she felt better. She was not an affectionate dog so it didn't
surprise me that she didn't come over to me. My husband came home a couple of
hours later after running some errands. She jumped on the couch in her spot and
then jumped off and laid in front of me. She got up then again and walked around
the kitchen. My husband took her into the garage
and that's when he ran in and told me that something was seriously wrong with
her. He said that her stomach was distended and very tight. I immediately
called the emergency hospital and told them her symptoms. They told me to
get in her asap. They were forty minutes away and my vet had closed at
noon so I was nervous. My husband was cleaning out the back of his truck
and Missy walked over to him and looked very unsteady.
She collapsed but was still with us. My husband put her in
the truck and off they went. About a half hour later, he called to tell me that
they arrived at the hospital but she had passed before they got there. That call
broke my heart into a million pieces. I was in shock. I thought she would have
been okay and coming home in a couple of days. I had never heard of bloat. Now
of course I'm educated after spending all of my time on the internet.
It was horrible.
I loved her so much. I never wanted anything bad to happen to her.
I made a promise that day Ipicked her up from the shelter that I
would take care of her for the rest of her
life. She will always have a place in my heart. I know that it is still fresh and
I have a long way to go before I can remember all the good and happy times with
her. Right now, I just feel like I let her down by not knowing that she was in
serious pain and was suffering. I am glad that she is at peace now and probably
sitting up there right next to my uncle. At least I hope so.
I am so happy that she was a part of my
life and a member of my family. We will never forget my darling girl.
I will see my dear Missy again and when I do, I will give her the
biggest hug and never let her out of my arms again.
My beloved Missy,
The day I saw you at the shelter, I knew that we were meant to be together. I
wanted to save you and take you away from all of the stress and pain that you
endured after losing your bestfriend Harry. I knew that I could never replace him,
but I was willing to do the best I could to give you a forever home and the love
that you so well deserved.
I am priviledged to have had you in my life. I am so happy that we spent
three wonderful years together. I never wanted you to leave me, but I knew that
day would eventually come. If I could take away the pain and suffering that you
had that dreadful day, I would. I will miss you dearly and will never forget you.
You were a big part of my life and as much as I helped you, you accepted me
and my family and opened up your heart to us.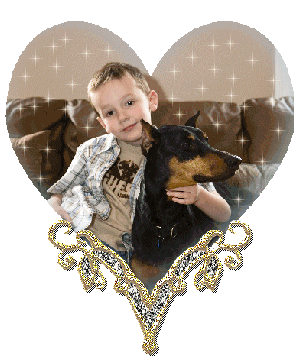 Rest in peace. I will see you again, I promise. Until that time, you will always
hold a special place in my heart.
Love, Mommy Kristen