~*~ Faith, Hope, and Love ~*~
~*~ Lisa Brokop ~*~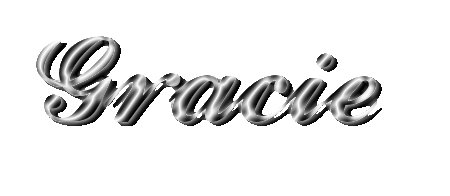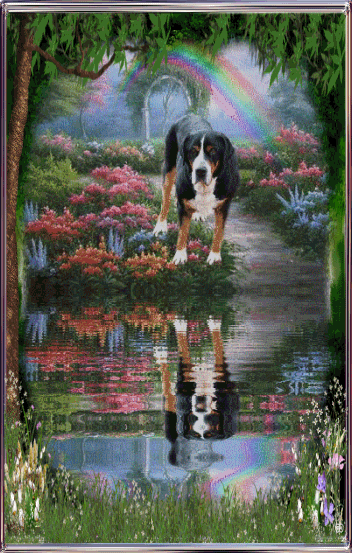 In loving memory of our Gracie who we love so much. Gracie will be greatly missed and be in our hearts forever. We got Gracie from South Carolina. she was 10 months old when we got her. When we first got her, her name was Darma. Until one day she was running down the hill and she saw a flower. She ran and stoped to smell the flower but forgot to tell the rest of her body to stop. Her back legs kept on going and she had ended up tumbling down the hill. The first name that came to our mind was Graceful. We called her Gracie from that day on.


Gracie had a happy life. She loved pleasing her owners. She would always stay by your side. As Gracie got older she developed some health problems. She begain to have sezuires. They were under control with the medication that she was on. But on October 15th she had more sezuires then she usally has so we took her to the vet. She wasn't able to use her back legs for a while. On October 26th she was stong enough to go home. She still needed a little assistance to walk around. Then on October 31st her stomach twisted and she need emergancy surgary. The surgary went well. She was able to go home. On November 2nd she was getting sick so we took her to the vet and they said that she had an infection and that there was nothing they could do. We had to put her to sleep. She will be missed by everyone who knew her.



Our journey to heal started with a single memory
A joyous memory of love shared with you
Of the first moment we looked into your eyes
Beautiful warm gentle eyes, whispering
Silently I am your friend, your boy. your child
We each knew was meant to be, this belonging
Another memory comes to us as we begin to heal
Of you running towards me, dancing to my side
Your tail keeping rhythm with the joyous beating
of my heart. Happy smiles of love you gave
We see them in our hearts , our special treasure
We hear you whisper is time to heal and
Continue on this journey to healing
This journey is down a path that leads
To me Momma and Daddy each healing
Step brings you closer to me.
Our jorney to healing has begun, you are
In our hearts and souls. when is time
Will be in our arms again. Till then
Each step on this path of healing
We know you walk it with us
By our side
©J.C. Stewart
BarTendersBluesWolf
2008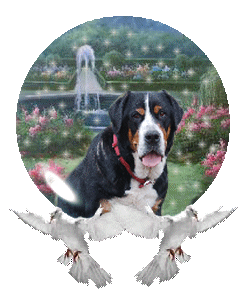 Ebbing tides of sorrow break,
Over those who will seek but ease.
The hearts and souls and minds that ache,
Waiting for the wind called peace.
The love that came from up above,
Was sent with them to us to teach.
Mission complete, took back his loves,
Now we wait for the wind of peace.
They brought His word to us to learn,
Now they fly on wings of iridescent hue,
A silverwolf was sent to me,
Who now flies with wings of blue.
So learn you well the word of love,
Even tho when gone you feel no ease.
When he takes them back above,
And leaves you searching
for the wind called peace.
Written by:
LoboWolf
aka Don Dade
10/02/2003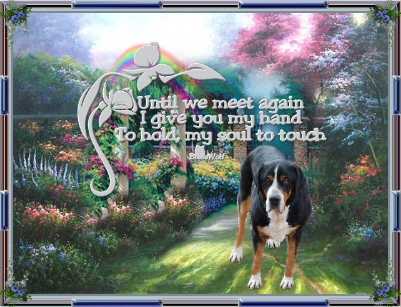 I thank you for the living years
Days filled with fun and love
When I walked this earth by your side
Before I was called above.

No longer a silly ball of baby fuzz
No longer a proud brave youth
No longer a strong and noble friend
What's left is just me, just my truth

For I have changed so many times
Yet somehow you've always loved me
Without seeing that what you really loved
Was inside of me not what you should see

I am now free from imprisonment
I am no longer shackled by pain
Please do not feel that I am gone
For we will see each other again

But you worry that the details may dim
That one day you'll forget my face
Like your clothes, my face has changed many times
What you loved is my inner grace

As time stole my beauty and strength
And dimmed my hearing and sight
Our love was not dimmed in the least
And you became my beauty and light

Should you now see the sweet innocent face of a child
Or the strong and brave face of fiery youth
Or the steadfast face of a trusted friend
Or the grizzled face old with the truth

Now that I do not reside in this plane
Don't worry if my earthly guise you can't see
Remember my inner spirit and light
The me that your heart always could see.

© Candace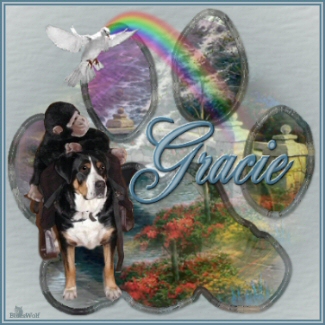 So Much Joy You Have Given Me
Always In My Heart, My Soul
Love Ever Lasting
Imprinted On My Heart
Dreams Of Special Moments
My Beloved One
Always Near
Always Mine
As I Am Always Your's
I see you Running Free
On Clouds Of Silver
Take With You My Touch
To Warm Your Dreams
Till I Am By Your Side
As I Will Always Carry
Your Paw Prints On My Heart
©J.C. Stewart
BarTendersBluesWolf
2008

Light a candle in Gracie's memory, for a sick, abused, or special needs furbaby, or perhaps just someone who needs a prayer and a candle lit.
If we have used something owned by someone else,
please inform and we will give due credit or remove.