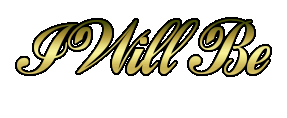 You didn't lose me. You know exactly where I am.
I know you miss me and that is OK, because I miss you too.
I know your heart is not happy today,
and I don't understand.
It makes me a little sad in a place where there shouldn't be any sadness.
When my spirit came here, your love passed over with me.
My love for you didn't die just because I did.
I was given to you for a little while for a reason.
The time and love we shared was never meant to bring sadness to you.
I was a living, breathing gift to you from One who loves you even more than I do.
We didn't meet by accident.
You have to let your heart heal,
Because your sadness still touches me in a place
where sadness is not welcome.
I loved your children.
I loved your mate.
But, I loved you most of all.
Dry your eyes, because you are not alone.
You are just lonely, and it will pass.
Don't be afraid that someday you might forget me.
That will never happen.
There are others who still need you.
There are others who still love you;
But none like I did and always will.
You didn't lose me. You know exactly where I am.
I'm not going anywhere.
I'll be at the bridge when you get here.
Author Unknown